The Murder of Border Patrol Agent Brian Terry - Is the Government Covering Something Up with its Silence?
It has been nearly two months since US Border Patrol Agent Brian Terry was senselessly murdered in the darkness of the Arizona desert by Mexican bandits. Agent Terry was part of an elite BORTAC team assigned to patrol this region in search of these bandits who have been preying on illegal immigrants and drug dealers. The BORTAC team was ambushed by the bandits and Agent Terry was shot in the back and died from his wounds. Some serious questions are being raised by Iowa Senator Charles Grassley and many others about this incident and the governments apparent cover up or silencing of information about this case.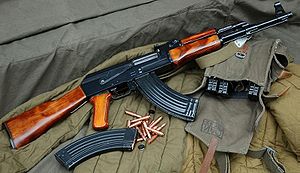 The two most serious allegations to surface so far are: 1) Was Agent Brian Terry murdered by guns that were allowed by the ATF to be smuggled into Mexico as part of a sting operation? 2) Was Agent Brian Terrys death in part caused by an alleged USBP policy that requires an injured suspect to be transported before a USBP agent?
Both of these are very serious allegations against Janet Napolitanos Homeland Security Department. The governments silence in this case does nothing to answer these questions nor to dispel rumors about the case which are rampant.
After the shooting of Agent Terry, four suspects were taken into custody.  One of these suspects was injured in the shootout. Since that time, two other suspects have been arrested. None of these suspects have been charged in the murder of Agent Terry. All are being held on felony immigration charges. Compare the governments response in this case to that of the shooting and the shooter of Congresswoman Gabby Giffords which occurred a few weeks later.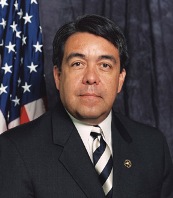 I spoke last week with US Marshal David Gonzales about this case. Marshal Gonzales told me there is a very thorough investigation of a highly complex crime scene in progress. The shooting occurred in the darkness of the night and the scene was complicated by emergency medical personnel treating the injured parties.
That however, does not explain the governments refusal to answer simple questions about this case. When I attempted to get information about the suspects being held from the FBI, I was bounced around. In what became a somewhat heated exchange with FBI Spokesman Manuel Johnson, I was told "Bob, I cant say it more clearly, the FBI and the United States Attorneys Office cant provide details of an ongoing investigation. If you would like to do a FOIA request please visit our web site." Other bloggers I have spoken with have told me the FBI, CBP and US Attorneys office have ignored the FOIA requests they have submitted.
I was asking very simple questions like: 1) Who are the suspects that have been arrested? 2) What are their nationalities and citizenship/immigration status? 3) What charges have been filed against the suspects?
One would think these simple questions could be answered without jeopardizing a case. But perhaps there is more to this case than meets the eye. So why exactly has the government "gone dark" on this case?
A person highly positioned in USBP has brought forward some very disturbing information about this case. His or her identity must remain secret for concern about retaliation within the department for leaking this information. 
The source said the "brass in Nogalas, Tucson and DC is very worried about the facts getting out to the public and have issued a gag order on all agents. They are threatening to fire agents if they are caught talking about the facts of Brian Terrys murder."
The source continued, "A series of bad CBP/DHS procedures, policies and protocols, all designed to protect Mexican criminals inside the US, most likely resulted in the needless death of Agent Brian Terry."
"The word from inside BP is that when Agent Terry and the illegal alien bandit were both wounded, the BORSTAR helicopter came down on the scene and they opted to airlift the alien first. Agent Terry was then driven out to another location where a second helicopter was parked, thereby giving the alien first priority for medical service. The twice deported Mexican National who also had previously been convicted of assaulting a Phoenix police officer was wounded in the foot."
Agent Terry was delayed transportation with critical injuries for nearly a half hour and died en route to the hospital according to this source.
When I asked my contact at USBP in Tucson about whether there is a policy about transporting wounded suspects before BP agents, my email was left unanswered.  Not even a "no comment".  I did receive a confirmation the email was received by that contact.  They simply chose not to respond.
The second serious question comes from US Senator Charles Grassley (R-IA). Senator Grassley. Sen. Grassley has written a letter to the ATF (Link Page 1, Page 2) about allegations that two of the weapons used in the firefight between the BORTAC team and the bandits were obtained in an ATF sting operation as a part of "Operation Gunrunner". 
Sen. Grassley has sent a second letter to the ATF (Link Page 1, Page 2) questioning the ATFs efforts to silence one of the ATF Agents in Phoenix who may have been leaking information about the guns used to kill Agent Terry. Sen. Grassley added in the letter, "As you may be aware, obstructing a Congressional investigation is a crime."
Senator Grassley is the Ranking Member of the Senate Judiciary Committee which oversees DHS, the ATF and USBP. As of this publication date, Sen. Grassleys spokesman told me they have still not received an answer to these letters.
In conversation with other members of the Senators staff, I learned the Senator is working very hard at getting to the bottom of this matter. They assured me that if anyone working in any of these agencies would like to come forward to reveal the truth, they would receive confidential treatment from his office.
Clearly something has gone terribly wrong in the investigation of Agent Brian Terry. Six men sit in a Phoenix federal detention facility for allegedly murdering a US Border Patrol agent who have yet to be charged with his killing. The DHS is clearly circling the wagons to hold information close about this case and to silence those who seek to get the truth out.
If anyone has any direct information about this incident or any efforts by the government to cover up any information or retaliate against anyone disclosing such information, please contact Sen. Grassleys office at 202-224-3744.
Our border patrol agents have been through enough with unwarranted prosecutions and now this. They need to know their government stands behind them and the important job they are doing.
I call on Sen. Leahy (D-VT), as Chairman of the Senate Judiciary Committee and Congressman Lamar Smith (R-TX), Chairman of the House Judiciary Committee, to launch their own investigations into the ATF, USBP and DHS for their actions or lack of action in these cases.