Breitbart News Announces International and Regional Expansion - TexasGOPVote Welcomes BreitbartTexas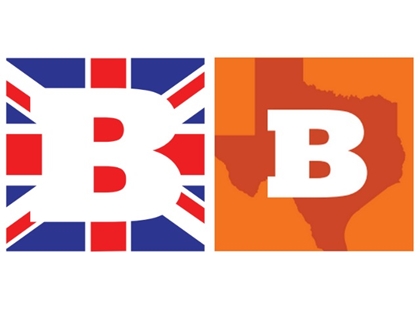 Launch of London and Texas Verticals, First of Multi-Year Roll Out Plan 
Company to Double Number of Reporters and Contributors
TexasGOPVote.com is pleased to welcome the timely entrance of BreitbartTexas to our state's political news scene! Texas, the bastion of conservatism in the U.S., is increasingly becoming the target of the progressive left. The authentic journalism of Breitbart Texas will provide a welcome counterbalance to the encroachment of the progressive left agenda of the mainstream media. 
We also congratulate TexasGOPVote writer Bob Price, who will be writing for Breitbart Texas. His articles will continue to be re-published on TexasGOPVote.com. Bob started writing as a political commentator for TexasGOPVote in 2009. He was instrumental in fostering a healthy discourse among conservatives on the otherwise polarizing topics of immigration reform, border security and sustainable workforce issues affecting American citizens. We look forward to hearing more from Bob on these issues at Breitbart Texas. TexasGOPVote.com welcomes our continued partnership with Bob and to working closely with all of the staff of BreitbartTexas. We will soon be publishing a retrospective of Bob's accomplishments and growth in his successful work and partnership with TexasGOPVote.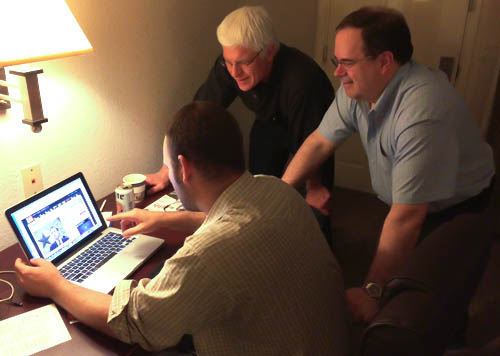 John Stautner, Founder of TexasGOPVote, with Bob Price and Brandon Darby at the launching of Breitbart Texas
LOS ANGELES, CA February 17, 2014 – Breitbart News announced today the launch of two new verticals and supporting teams, Breitbart London and Breitbart Texas. These verticals are the first in an ongoing multi-year expansion effort, that will bridge the gap between global and regional news. 
Heading the Breitbart team in London will be the Daily Telegraph's James Delingpole and Raheem Kassam from TrendingCentral.com. Breitbart Texas will be led by Brandon Darby, a current employee of Breitbart News. 
"We look at London and Texas as two fronts in our current cultural and political war" said Breitbart News Executive Chairman Stephen K. Bannon. "There is a growing global anti-establishment revolt against the permanent political class at home, and the global elites that influence them, which impacts everyone from Lubbock, Texas to London, England. Breitbart News is determined to be the platform that reports on this movement every day in every region."
Bannon further said, "This expansion is a recognition that technology has removed the barriers that limit the reach of the news that shapes our day-to-day lives and the media establishment that once monopolized it."
Breitbart London will initiate coverage with six staffers and one hundred additional contributors. Texas will start with eight writers. Verticals will launch immediately.
As the U.S. trends toward a European style government and value system, offering a bird's eye view from the front lines of the cultural and political battles in London can help bulwark these trends, and serve as advance scout so Americans are not blindsided and do not make the same mistakes that have been made across the pond. 
Raheem Kassam, the new Managing Editor of Breitbart London said, "I am thrilled to be on the ground floor of the Breitbart London team.  The reality is today's media establishment and conservative movement in the UK has become obsolescent and fundamentally uninspiring.  With the Breitbart U.S. expansion, and a real thirst for making, breaking and shaking up the news, I'm positive we can inject the kind of vigor and buzz that the late Andrew Breitbart himself exuded."
"Breitbart News' anti-establishment approach and knack for reporting the truth that others don't want to tell has captured a growing audience unconstrained by geographic borders," said Breitbart News President and CEO Larry Solov.  "Andrew Breitbart's vision, even when it was just the two of us working out of a basement, was for Breitbart News to offer a voice to freedom-loving people everywhere and to tailor their news experience both locally and globally. Our expansion is being driven by a growing appetite for our unique attitude and content. We intend to base our coverage of Israel and the war in Middle East from London, and to focus our coverage of the attempt to turn Texas blue from ground zero." 
The well-publicized effort to turn the red state of Texas, and other traditionally conservative states, blue creates a natural space for Breitbart to have a direct presence on the ground chronicling the fight that will define the political terrain heading into 2016.
Breitbart Texas' Brandon Darby added, "Breitbart Texas exists to arm Texans and other Americans with the information they need to stand up against the institutional Left, their media, government corruption, and cronyism between business and big government.  We will bring a voice to grassroots Texans and encourage them to stand taller, carrying on Andrew's mission of defending average Americans who stand up for liberty."
The Breitbart Texas vertical will deliver hard-hitting, independent-minded news and information that serves the character of the Lone Star State, carrying on the Texas tradition of standing its ground for liberty, freedom, and the rule of law. Breitbart Texas will draw from a diverse field of talented voices around the state to cover battleground politics, business, border issues and other issues that are important to our readers.
"As Breitbart News expands into regional/global coverage, there are few better places to start than Texas and London," said Breitbart News Editor-in-Chief Alex Marlow. "Andrew Breitbart taught us how to 'punch back' and that's exactly what we plan to do to the institutional left's well-funded and organized effort to 'turn Texas blue.'  And London, simply put, is a window into the future of America as we trend toward a secular social-Democratic society."
The Breitbart London Team Includes: 
Ø  Raheem Kassam - Experienced editor, think-tanker and political campaigns expert, Kassam is formerly the Executive Editor of The Commentator and Founder of TrendingCentral.com.
Ø  James Delingpole - Award winning writer, blogger, author and personality. Delingpole is formerly of the Daily Telegraph and is a contributor at the Spectator (UK), Daily Mail, Daily Express, and more. James shot to (further) notoriety after exposing the Climategate debacle at East Anglia University. His books include, "Welcome to Obamaland: I Have Seen Your Future and It Doesn't Work", "365 Ways to Drive A Liberal Crazy", and his latest hit, "The Little Green Book of Eco-Fascism". 
Ø  Andre Walker - Experienced political campaigner, former Chief of Staff to David Morris MP, and political aide in the European Parliament and London Assembly. 
Ø  Nick Hallett - Writer and campaigns specialist, Hallett is the former Research Fellow from the Young Britons' Foundation (YBF), the UK's leading conservative youth training organization.  In addition to serving at YBF, Hallett has assisted with the running of Conservative Way Forward, a leading UK pressure group, and the Margaret Thatcher Centre, a new museum and educational center dedicated to the life and work of former UK Prime Minister Margaret Thatcher.
Ø  Thomas Rose - 
Ø  Abraham Katsman - American attorney, consultant and political/foreign policy writer based in Jerusalem.  
Ø  Alex Wickham - Guido Fawkes news reporter, blogger, and UK political expert. Wickham is an integral part of the three-man team at Guido Fawkes, the UK's most popular political blog.  He writes for the Spectator, The Sun on Sunday, and has been Kassam's Political Editor at The Commentator andTrendingCentral.com for more than a year.  
Ø  Ben Harris-Quinney - Conservative campaigner and media commentator. Harris-Quinney is the Chairman of the oldest conservative think-tank in the UK, the Bow Group, which has gone from strength to strength under his tenure. Harris-Quinney is published by La Razon, Forbes, and features regularly on UK TV and radio. 
Ø  Peter Glover - Glover is the international associate editor for Energy Tribune magazine, and author of "Power Politics" and "Energy and Climate Wars". 
Ø  Charlotte Henry - Editor of the Digital Politico blog and contributor to The Spectator magazine and Total Politics magazine. 
The Breitbart Texas Team Includes: 
Ø  Brandon Darby - Managing Director Breitbart Texas, a former leftist organizer/activist and Andrew Breitbart protégé, leading Texas efforts for Breitbart News.
Ø  Logan Churchwell - Assignment Manager Breitbart Texas, formerly Communications Director for True the Vote, Accuracy in Media, and a Capitol Hill staffer.
Ø  Sylvia Longmire - Contributing Editor for Breitbart Texas, focusing on border security and Mexican drug cartel activity in North America. Formerly an Air Force Officer and Special Agent, senior intelligence analyst for the California Office of Homeland Security, and author of Cartel and Border Insecurity.
Ø  Merrill Hope - Contributor Breitbart Texas, focusing on education nationally and locally in Texas. Formerly a contributing writer for the Hollywood Reporter and Education Action Group (EAG) News.
Ø  Bob Price - Contributor Breitbart Texas, focusing on the Texas political scene, legislative issues, border security, and public corruption.
Ø  Lee Stranahan - Contributor Breitbart Texas, investigative reporter and filmmaker, focusing on the institutional Left and corruption in the State of Texas.
Ø  Michael Quinn Sullivan - Contributor Breitbart Texas, former reporter and think tank executive, focusing on legislative issues, grassroots activism, and politics.