Susan Narvaiz and her courage to fight the good fight!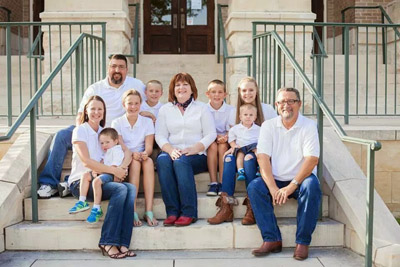 It's been a few years since I met Susan Narvaiz. Since that time I have been totally impressed with her courage and undaunted enthusiasm to try and take Liberal and Texas education enemy Lloyd Doggett down. This is her 2nd attempt to win the Congressional District 35 seat and she is stronger than ever. Her conservative values are in direct opposite of Doggett's liberal values. Doggett's public voting record denotes that he wanted to use taxpayer money for Planned Parenthood and that in 2003 he voted 'nay' on HR 760 Prohibit Partial-Birth/late term abortion bill. Who can forget Doggett's Amendment violating the Texas constitution and depriving Texas students and teachers their fair share?
The amendment, inserted by Rep. Lloyd Doggett, D-Austin, requires Texas to preserve current education funding levels through 2013 in order to receive $820 million in federal funds to protect teacher jobs. Texas is the only state to face specific requirements.
Narvaiz was elected mayor of San Marcos in 2004 after serving as San Marcos council woman. She was re-elected to mayor unopposed in 2006. She has served on numerous boards such as Capital Area Council of Governments, Economic Development of San Marcos and the San Marcos Education Foundation. She is very well qualified to be the next Congresswoman of Congressional District 35.
We need to stand behind Susan Narvaiz as she needs your support, your money and your vote. Isn't it time that a conservative with strong credentials take the lead in CD35? If you live in Congressional District 35, introduce Susan to your neighbors; better yet, take someone to the polls in November.
RED SONJA2014©
Pray, Fight, Never Give Up!
http://www.susanforcongress.com/
Upcoming events for Team Susan are:
A Backyard BBQ on September 17 to be hosted by Reagan Dickerson in San Marcos
A Fundraiser on September 22 at the home of Carolyn and Terry Gilmore in San Marcos To attend our events, email [email protected] for more information.
Lloyd Doggett's Voting Record http://votesmart.org/candidate/key-votes/21689/lloyd-doggett-ii/75/abort...
http://votesmart.org/candidate/key-votes/21689/lloyd-doggett-ii/84/finan...