Weekly Jobless Claims Report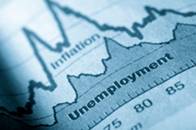 Texas initial jobless claims for the week ending Jan. 2 increased to 15,287 from the previous week's 11,733. Continued claims (those receiving benefits for two weeks or more) rose by 23,466 to reach 248,139 – or 34.9 percent higher from a year ago.
Nationally, initial claims rose 1,000 to reach 434,000. Total insured unemployment for Dec. 26 declined 179,000 to 4.802 million from 4.981 million the previous week.
According to the Bureau of Labor Statistics (BLS):
Total nonfarm payroll employment edged down in December (-85,000). Job losses continued in construction, manufacturing, and wholesale trade, while temporary help services and health care continued to add jobs. During 2009, monthly job losses moderated substantially. Employment losses in the first quarter of 2009 averaged 691,000 per month, compared with an average loss of 69,000 per month in the fourth quarter. Construction employment declined by 53,000 in December, with job losses throughout the industry. Employment in construction has fallen by 1.6 million since the recession began.