Brandon Darby to Announce New Group Advocating Conservative Outreach to People in Need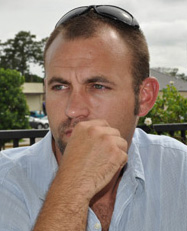 TexasGOPVote contributor Brandon Darby appeared on the radio show Strictly Right's Fourth of July special on freedom to discuss his story. Though once a prominent radical who worked with former Black Panther Party members, Palestinian and various other radical groups, his experiences led him to have a deep love for his country and to feel an obligation to support and protect its system.
You can listen to Brandon Darby's Strictly Right radio interview here. Darby comes on the show around 25:30.
Brandon Darby will also be speaking at a King Street Patriots event tomorrow, Monday July 18th at 7pm in Houston. Darby will be discussing his amazing story as well as announcing a new project that he is starting to try to get people geared up for the 2012 Elections and beyond.
Through his organization, which will be made of some very prominent conservative leaders, Darby hopes to influence conservatives to take action and work to help people that are in need, not through government, not through large organizations, but through a very personal way. He believes that if something is not done, the demeanization by the left calling conservatives racist and cruel will continue.
Ultimately, people will vote to have government take care of their needs unless there are other alternatives. He's advocating that once patriots, the Tea Party movement, and conservatives in general show that they are actively involved with people who are in need, a lot of those misconceptions about what it means to be a conservative will be shattered, and media outlets will not be able to paint conservatives in a disingenuous manner.