Cornyn Pushes to Qualify Fort Hood Victims for Purple Heart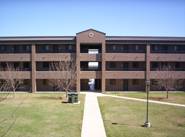 I joined my colleagues in introducing legislation to remove barriers in the awarding of the Purple Heart to military victims of terrorist attacks that occur on U.S. soil, including the 2009 attack at Fort Hood:
Fort Hood has long been a source of pride for all Texans, and as the community continues to heal, the heroes who put themselves in harm's way on that fateful day deserve to be recognized for their sacrifice whether overseas or at home.
The bill, sponsored by Sen. Joe Lieberman (I-CT) and Rep. Peter King (R-NY), removes the distinction between international terrorism and domestic terrorism, and requires the Department of Defense to assess each case under the new parameters outlined in the legislation. Sen. Cornyn has previously introduced the Fort Hood Victims and Families Benefits Protection Act, which also would make those service members wounded or killed in the Fort Hood attack eligible for the Purple Heart.