Smith: Leakers Should Face Jail Time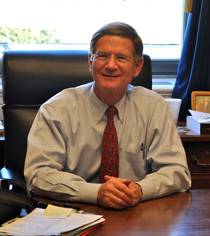 House Judiciary Committee Chairman Lamar Smith (R-Texas) responded to the announcement that Attorney General Eric Holder has appointed two federal prosecutors to investigate recent leaks of highly classified national security information.
Recent leaks of highly classified information pose a serious threat to our national security and put the lives of Americans and our allies at risk. National security experts from both Republican and Democrat administrations have expressed outrage over the leaks and the effect they have on ongoing and future operations.
I hope the Justice Department will bring the full force of the law against these criminals. We need to send a clear message to anyone who considers leaking sensitive information and putting Americans at risk: if you leak classified information, you will face jail time.