Weekly Jobless Claims Report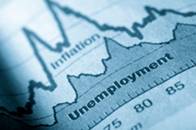 Texas initial jobless claims for the week ending Feb. 20 fell to 16,712 from 17,730 the previous week. This marked the lowest number of first-time unemployment claimants since Jan. 2. Continued claims (those receiving benefits for two weeks or more) declined by 4,103 to 225,287.
Nationally, initial claims continued to rise reaching 496,000 from the previous week's revised figure of 474,000. This is the highest level since Nov. 14 of last year. Matthew Scott of DailyFinance.com writes:
The Associated Press reported that a Labor Department analyst said state agencies in mid-Atlantic and New England states that process unemployment claims were closed last week due to major snowstorms, and that the clearing out of backlogs may have accounted for some for the increase…
Michael Montgomery, an economist at IHS Global Insight believes the impact of the weather on the unemployment numbers for this week is overblown. He says the connection to the weather was made because the Labor Department report said New Jersey closed some state offices due to the snow and a state furlough day, which pushed claims into the following week. He was aware of only one other state affected by the storms that reported office closings.
National total insured unemployment for Feb. 13 rose to 4.617 million from 4.611 million the previous week.