Congressman Sam Johnson to Host United States Service Academy Forum September 10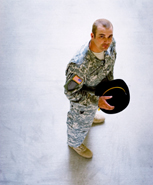 On Saturday, September 10th at 2:00 p.m., I will host the annual Service Academy Forum for young people and their families interested in pursuing an education at one of the nation's prestigious service academies.
The free informational event will take place in the Conference Center of the Collin College Spring Creek Campus located at 2800 E. Spring Creek Parkway in Plano. Students interested in seeking a nomination to the U.S. Military, Naval, Air Force, or Merchant Marine Academies are strongly encouraged to attend. No R.S.V.P. is required.
As we approach the tenth anniversary of 9/11. I can't think of a better way to honor the heroes who paid the ultimate price on that day than by meeting with and encouraging the next generation of American heroes – our up and coming military officers. These young men and women have grown up in the shadow of that fateful day and are choosing to answer their unique call to duty. I consider it a privilege to help them in that pursuit.
At the event, representatives will present highlights of each service academy and provide details on student evaluation, nomination and appointment procedures. Following this overview, attendees will break into groups, allowing students and parents to speak directly with the representatives from each academy. Students who attend the forum are under no obligation to apply for or enroll in an academy.
Students must be nominated for the U.S. Air Force Academy (Colorado Springs, CO), the U.S. Military Academy (West Point, NY), the U.S. Naval Academy (Annapolis, MD), and the U.S. Merchant Marine Academy (Kings Point, NY).
Academy cadets receive free tuition, room and board, as well as a monthly stipend. Upon graduation, they are commissioned as officers in their branch of service, where they must complete a multi-year obligation.
For more information on the forum or to request an academy application packet, contact Lori McMahon at (972) 470-0892.