CORNYN RECOGNIZED AS A 'TAXPAYER HERO'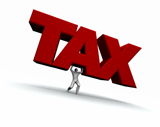 U.S. Senator John Cornyn, R-Texas, was recognized as a Taxpayer Hero today by the Council for Citizens Against Government Waste (CCAGW) for his "willingness to stand up for American taxpayers" during the first session of the 111th Congress.
Senator Cornyn received a score of 93 out of 100 percent in CCAGW's 2009 Congressional Ratings system, a scale which helps CCAGW determine who should receive recognition for protecting American taxpayers and includes votes on amendments to eliminate earmarks and pork-barrel spending. The CCAGW is an arm of the Citizens Against Government Waste (CAGW), which is a private, non-partisan, non-profit representing more than one million members and supporters nationwide. CAGW's mission is to eliminate waste, mismanagement, and inefficiency in the federal government. The CCAGW has examined congressional roll call votes to determine which Members of Congress are voting in the interest of taxpayers and which are wasting American's hard-earned money since 1989.
"Every week, Texans send a portion of their hard-earned paycheck to Washington and they deserve transparency, accountability, and fiscal responsibility from the federal government. In today' economy, Texas families have had to make tough choices with their budgets, the federal government should do the same." - John Cornyn