Cornyn Statement on Keystone XL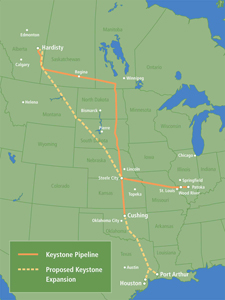 U.S. Senator John Cornyn (R-TX) released the following statement amidst reports that the State Department will be denying a permit to build the Keystone XL pipeline this afternoon:
The President has said he wakes up every morning thinking about jobs, but a decision to reject the Keystone XL pipeline will do nothing but extend the jobs crisis and send thousands of U.S. jobs and valuable oil overseas. It's a terrible example of election-year politics where the American people are collateral damage.