Cornyn Statement on September Jobs Report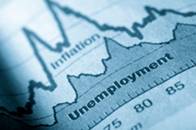 I issued the following statement in response to the Department of Labor's September jobs report:
This morning's report reflects what the American people already know: the Administration's jobs agenda is missing a key ingredient—new jobs. Job growth is moving in the wrong direction, private payrolls continue to shed more workers than they add, and the efforts of this Administration are not assuaging the concerns of job creators that are keeping them on the sidelines.
Rather than saddling job creators with more red tape and standing idle as taxpayers face the largest tax increase in history, the President must listen to the American people and focus on creating jobs. Where statistics, economists, and employers have failed to convince the White House to change course, hopefully the collective voice of the American people in November will succeed.