Sky-High Unemployment is the Price of Dems' Political Payback for Radical Activists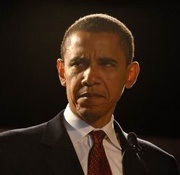 The National Republican Congressional Committee (NRCC) is a political committee devoted to maintaining and increasing the 239-member Republican majority in the U.S. House of Representatives.
New unemployment data released Friday morning showed the national unemployment rate at 8.5%, a shockingly high number that the Nancy Pelosi of old would have found alarming:
NEW NATIONAL UNEMPLOYMENT RATE AT 8.5%: (U.S. Bureau of Labor Statistics, Accessed 1/6/2012)
FLASHBACK TO 2006: PELOSI SAID BUSH HAD THE "WORST JOBS RECORD SINCE THE GREAT DEPRESSION" WHEN UNEMPLOYMENT WAS 4.4%—HOW DOES SHE FEEL ABOUT HER RECORD NOW?: "Pelosi was not to be outdone, however, firing back at the president who she claimed had "the worst jobs record since the Great Depression," in spite of Friday's news that the October jobless rate fell to 4.4 percent, the lowest it has been in more than five years." ("Bush Buoyed by Good Employment News, Fires Away at Dems, Pelosi," FoxNews.com, 11/3/2006)
Democrats, however, remain unapologetic about their disregard for American jobs, preferring instead to engage in political payback for their radical activist base. President Obama is blocking approval of the Keystone XL pipeline in order to please radical left-wing activists, despite predictions that it would create tens of thousands of jobs:
OBAMA HAS TO MAKE KEYSTONE DECISION WITHIN 46 DAYS: (Editorial, "A Payroll Tax Deal," The Wall Street Journal, 12/23/2011)
BUT OBAMA MIGHT SABOTAGE KEYSTONE PROJECT ANYWAY: "And he might ruin that by killing the pipeline to please his rich green supporters who think you can power a modern economy with windmills, solar cells and switchgrass. But at least now he'll have to decide before the election, and if Mr. Obama kills the pipeline he might doom a Democratic Senator or two." (Editorial, "A Payroll Tax Deal," The Wall Street Journal, 12/23/2011)
GREEN GROUPS HAD THREATENED TO ABANDON OBAMA IF HE APPROVED KEYSTONE: "Environmental groups have been protesting the pipeline that would run from Alberta oil sands to Texas refineries, and there have been rumblings that greens would abandon Obama next fall if he approved it." (Dan Berman and Darren Goode, "Obama Punts Keystone XL Pipeline," Politico, 11/10/2011)
LONG-TERM JOBS IMPACT: UP TO 130,000 JOBS: "Many of those 20,000 jobs on the construction of the pipeline would have been filled by skilled union members. Eventually, the completed pipeline was expected to result in as many as 130,000 jobs, many of them on the upper Texas Coast, where the heavy oil would be refined into 700,000 barrels of oil daily." (Editorial, "Keystone Pipeline is the Wrong Call," The Houston Chronicle, 11/11/2011)
FMR. TOP WHITE HOUSE ECONOMIST AUSTAN GOOLSBEE: CANADIAN TAR SANDS WILL BE DEVELOPED WHETHER AMERICA GETS INVOLVED OR NOT: " 'It's a bit naïve to think the tar sands would not be developed if they don't build that pipeline,' said Goolsbee, speaking today in Toronto at the Economic Club of Canada. 'Eventually, it's going to be built. It may go to the Pacific, it may go through Nebraska, but it's going to be built somewhere.'"(Sean Pasternak, "Goolsbee Says U.S. Opponents of TransCanada's Keystone Pipeline are Naive," Bloomberg, 11/28/2011)
In the name of "stimulus," Democrats have dabbled in crony capitalism, funneling taxpayer dollars to campaign donors in the form of taxpayer-backed loan guarantees to companies like Solyndra, only to have those tax dollars squandered with no hope of recovery. And now Democrats are demanding a second stimulus to fund their latest experiments in crony capitalism:
100 DEMOCRATS RALLY AROUND OBAMA'S CALLS FOR MORE STIMULUS: (Thomas.gov, Accessed 1/5/2012)
"POLITICS AT EVERY LEVEL" OF DEMOCRATS' "GREEN" STIMULUS PROGRAM:
OBAMA'S "GREEN" PROGRAM "INFUSED WITH POLITICS AT EVERY LEVEL": "Meant to create jobs and cut reliance on foreign oil, Obama's green-technology program was infused with politics at every level, The Washington Post found in an analysis of thousands of memos, company records and internal ­e-mails. Political considerations were raised repeatedly by company investors, Energy Department bureaucrats and White House officials.
"The records, some previously unreported, show that when warned that financial disaster might lie ahead, the administration remained steadfast in its support for Solyndra." (Joe Stephens and Carol D. Leonnig, "Solyndra: Politics Infused Obama Energy Programs," The Washington Post, 12/25/2011)
OFFICIALS DISCUSSED "POLITICAL FALLOUT" WHILE "SOLYNDRA TOTTERED"; "RARELY, IF EVER" WERE WORKERS CONSIDERED: "They show that as Solyndra tottered, officials discussed the political fallout from its troubles, the 'optics' in Washington and the impact that the company's failure could have on the president's prospects for a second term. Rarely, if ever, was there discussion of the impact that Solyndra's collapse would have on laid-off workers or on the development of clean-energy technology." (Joe Stephens and Carol D. Leonnig, "Solyndra: Politics Infused Obama Energy Programs," The Washington Post, 12/25/2011)
SOLYNDRA INVESTOR: OBAMA'S "DOE REALLY THINKS POLITICALLY BEFORE IT THINKS ECONOMICALLY": (Amy Harder, "QUICK TAKE: "E-mails Suggest DOE Put Politics Above Economics with Solyndra," National Journal, 11/16/2011)
OBAMA ADMINISTRATION URGED SOLYNDRA TO DELAY LAYOFF ANNOUNCEMENTS UNTIL AFTER 2010 MIDTERM ELECTIONS: (Carol Leonnig, "Solyndra: Department of Energy 'Pushed Hard' for Company Not to Announce Layoffs Until after 2010 Mid-Term Elections," The Washington Post, 11/15/2011)
SPECIAL TREATMENT:
OBAMA'S DOE "ALL BUT" TOLD SOLYNDRA THAT THEY WOULD BE FIRST IN LINE FOR A SECOND STIMULUS LOAN: (E-mail from Steve Mitchell to George Kaiser, U.S. House Energy and Commerce Committee, 3/5/2010, p. 3)
TOP OBAMA BUNDLER GEORGE KAISER "WEIGHED ASKING WHITE HOUSE TO SAVE SOLYNDRA" AS IT WAS FAILING: "A key investor in the failed solar power company Solyndra, who was also a political donor to Barack Obama, strategized with his top executives about whether and how they should use their contacts inside the White House to help their failing business venture, according to emails surfaced by Congressional investigators Wednesday." (Matthew Mosk, "Emails: Obama Donor Weighed Asking White House to Save Solyndra," ABC News, 11/9/2011)
SOLYNDRA REVIEW TOOK ONLY 9 DAYS; AVERAGE WAS 28 DAYS: (Ryan Tracy, "House Probes Solyndra Loan," The Wall Street Journal, 9/14/2011)
SOLYNDRA RECEIVED SPECIAL TAX EXEMPTIONS FROM OBAMA'S IRS: "In November of 2009, in the midst of Solyndra's downward financial spiral, the Internal Revenue Service issued a ruling that granted special tax favors to the firm and its customers." (Lou Dolinar, "Solyndra and the IRS," National Review, 10/19/2011)
OBAMA'S DEPT. OF ENERGY "WAS ACTIVELY PUSHING" SECOND LOAN GUARANTEE WORTH $469 MILLION: (Carol Leonnig, "Solyndra E-mails: Dept. of Energy was Poised to Approve $469 Million for Firm," The Washington Post, 10/5/2011)
ENERGY DEPT. OFFICIALS MADE A LEGAL CASE FOR RESTRUCTURING SOLYNDRA LOAN WITH THE EXPECTATION THAT THE COMPANY COULD COLLAPSE: (Andrew Restuccia, "Memo Argues Energy Legally Restructured $535M Solyndra Loan," The Hill, 10/14/2011)
CONNECTIONS TO TOP OBAMA BUNDLERS:
"SOLYNDRA'S LAWYERS MAJOR OBAMA, DEMOCRATIC DONORS": (Matthew Boyle, "Solyndra's Lawyers Major Obama, Democratic Donors," The Daily Caller, 9/30/2011)
SOLYNDRA OFFICIALS WHO GAVE TO OBAMA HAD EASY WHITE HOUSE ACCESS: "The administration, which excluded lobbyists from policymaking positions, gave easy access to venture capitalists with stakes in some of the companies backed by the administration, the records show. Many of those investors had given to Obama's 2008 campaign. Some took jobs in the administration and helped manage the clean-energy program." (Joe Stephens and Carol D. Leonnig, "Solyndra: Politics Infused Obama Energy Programs," The Washington Post, 12/25/2011)
NOTHING TO SEE HERE, FOLKS: KAISER WAS SOLYNDRA'S BIGGEST INVESTOR AND PLOTTED TO GET WHITE HOUSE HELP TO GET SECOND STIMULUS LOAN AND GOVERNMENT CONTRACTS: (Joe Stephens, "Solyndra E-mails Show Obama Fundraiser Discussed Lobbying White House," The Washington Post, 11/9/2011)
E-MAILS CONTRADICT WHITE HOUSE DENIALS THAT KAISER'S 17 WHITE HOUSE MEETINGS EVER MENTIONED SOLYNDRA: "The document contradicts White House statements that Kaiser 'never discussed Solyndra during any of his seventeen visits to the White House,' Representatives Fred Upton of Michigan and Cliff Stearns of Florida, who are leading a congressional investigation into Solyndra's collapse, said in a letter today to White House Counsel Kathryn Ruemmler." (Jim Snyder, "Kaiser Spoke to White House About Solyndra," Bloomberg, 11/9/2011)
AP: DOE OFFICIAL AND "OBAMA FUNDRAISER PUSHED SOLYNDRA LOAN" DESPITE PLEDGE TO RECUSE HIMSELF; HIS WIFE WAS SOLYNDRA LOBBYIST: " 'How -- hard is this? What is he waiting for?' Spinner wrote in an Aug, 28, 2009 email to a DOE official. 'I have the OVP (Office of the Vice President) and WH (the White House) breathing down my neck on this. They are getting itchy to get involved.'" (Matthew Daly, "Obama Fundraiser Pushed Solyndra Loan," Associated Press, 10/7/2011)