Dale, Texas wildfire outbreak - Citizen Response Needed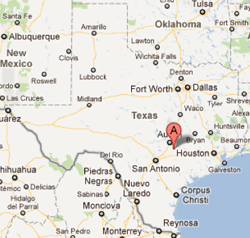 Update: Forest Service Choppers and Dale Volunteer Fire Department have contained the fire. The Evacuation has stopped.
There is a new fire outbreak in Dale, Texas near Lockhart. Citizen Patriot Response is on location and urgently requests tea party, 9-12 and liberty-minded organizations to provide trucks and vehicles for evacuation efforts and other support in Dale, Texas.
We will have ongoing updates here on TexasGOPVote with news and requests for any additional response that is needed from citizen patriots in Texas.
---
Related Content:
Urgent call to action - Texas wildfires - Advisory (VIDEO)
Call to Action in Houston Saturday Regarding Texas Wildfire Disaster
Citizen Patriot Response Update: Texas Wildfires and Shelter
How You Can Help People Affected by Texas Wildfires: Call To Action by Citizen Patriot Response