DC Dementia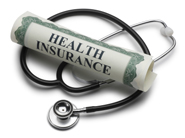 I started doing research in order to write about the 21% in Medicare payments to doctors that will go into effect on Friday, June 18, 2010 unless Congress acts fast. * Instead, I got caught up in HR 4213, the "Tax Extenders Act" - legislation containing the "doc fix" that would postpone the cut. HR 4213 is not a simple bill designed to fix a couple of problems.
Besides Medicare (the only practical source for health insurance for everyone over 65 - remember when the Clinton administration threatened to prosecute seniors who contracted privately for their own health care?) the "extender" would also affect:
900,000 people about to lose unemployment benefits including COBRA (in some states, there's really no other option since the Feds inserted their "stimulus" funds ) after 6 to 99 (!) months,

 

Every one who needs flood insurance (FEMA – there is no other choice since the Feds took over),
First time home buyers trying to qualify for a tax rebate (yeah, sure, we can't pay our bills but lets buy the kids a house),
Medicaid recipients (the Feds offer $2 or $3 for every one dollar the State offers, then wonder why medical costs are going up),
Teachers (why not bail out the big cities that can't cover school teacher salaries with local taxes since everyone with a job ran for the suburbs?),and
Even defense spending and veterans' benefits (probably an afterthought on the Dems' part).
No wonder the Senate is dead locked over deficit spending in the Bill, which would cost somewhere between $25 Billion and $55 Billion dollars!
Republicans and one or two Democrats are demanding that spending be cut or that some of the money come from unused TARP and Stimulus funds. House Democrats are deeply hurt that they voted yet again under Nancy Pelosi's gun, but the Senate is going to change everything.
How about this, Washington: don't give anyone a raise; don't make unemployment permanent; pay what you have to; and no new benefits or taxes! By the way, a cut in the increase is not a real cut!
*Explanation of "SGR" and "doc fix": Twice this year, doctors have waited for Medicare payments until Congress passed emergency "fixes" to delay a scheduled cut built into the erroneously named "Sustainable Growth Rate" (SGR). Back in March, the Center for Medicare and Medicaid Services instructed local insurance managers to hold on to Medicare claims for two weeks while waiting for Congress to pass a Bill to hold payments steady. Another cut and hold went into effect on June 1st and expired at midnight on June 17th. The wait is over, but the checks will be much smaller for services rendered over the last few weeks and in the foreseeable future.
The "SGR" was designed to cut Medicare costs by limiting the total amount of money to be spent paying doctors. There is no similar limit for hospitals, pharmacy benefits or equipment suppliers. The idea is that when more patients see their doctors or see their doctors more often, doctors will be paid a smaller slice of the Medicare spending pie in order to keep Medicare spending stable. Until this week, Congress has avoided all the cuts by delaying smaller cuts over the years, attaching the "doc fix" to budget bills and other emergency spending.