Debra Medina: Star of the Tea Party, The Texan Version of Sarah Palin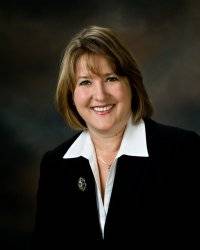 Debra Medina and the race for Texas governor have attained international attention. The British newspaper, Guardian, released an article today likening GOP gubernatorial candidate Debra Medina to Sarah Palin with her fiery messages that can easily win over a crowd.
Medina comes from a town right outside San Antonio called Lytle, and with a population of only 2,383, this town is little indeed! This ranchland town now has a claim to fame:
Previously unheard of by the vast majority of Texans, Medina has set the race for governor on fire, upsetting the primary contest between the incumbent, Rick Perry, and Senator Kay Bailey Hutchison.
Those gathered to see Medina in Lytle loved her. Young and old, men and women, Latino and white, listened with rapt attention as she outlined her agenda and asked them to back her in this week's first round of voting. If she can beat Hutchison into second place, she can secure a runoff against Perry. That would raise the possibility – distant but real – of a Tea Party activist capturing the government of the second biggest state in America.
Although polls show Debra Medina behind both Perry and KBH, Medina does not think these polls are an accurate representation of Texas voters, explaining that polls only telephone previous Republican primary voters, whereas she is appealing to a huge amount of new supporters that likely have not voted in the primaries before. "I feel fantastic. I think we can win this," she said.