Demanding Answers on Shuttle Decision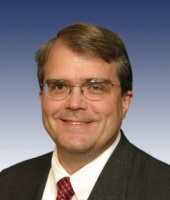 NASA Administrator Charles Bolden recently announced that Houston will not receive one of the retiring space shuttle orbiters. It is sad and unfortunate that politics played such an obvious role in what should have been a merit-based decision. An orbiter not coming home to rest at Space Center Houston ignores the enduring legacy of Houston's role in human space flight.
In response to this announcement, I joined a delegation of Texas Members of Congress in sending a letter to the NASA administrator demanding to know why Houston was left out. I recently wrote an op-ed with Congressman Gene Green on these efforts. I hope you will take a moment to read it and provide me with any feedback.
Thank you for your time and hiring me to represent you in Congress.