Democrats Set to Shut Down Federal Government - Obama Hits Campaign Trail - Party of NO Budget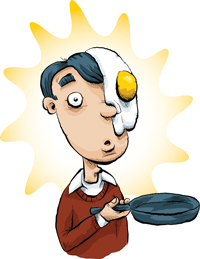 Irresponsible Democrats in the last Congress failed one of their primary Constitutional duties. Now the Democrats sit back with egg on their faces, being dubbed the "PARTY of NO budget" after failing to write a budget for the current fiscal year, which began in October, 2010, even though they controlled the US House, US Senate and White House. Instead, they chose to shirk that responsibility and punt to the new Republican controlled House. Now Senate Democrats are poised to shut down the federal government.  Why?  Because the House of Representatives, which is now under the Republican leadership of John Boehner and the brilliance of Paul Ryan, is about to do what the previous Congress wouldn't do: Cut current spending and propose and PASS a real budget.
And then, as if things aren't ridiculous enough already, the President, after scolding Congressional leaders and telling them to "act like grownups" and pledging to work long hours to get this process done, left Washington DC to hit the campaign trail! WHAT!!!??? 19 months away from the 2012 election and two days away from a government shutdown President Barack Obama says, "Hey... I have to raise a billion dollars to convince you people I deserve to be re-anointed... I mean, re-elected. Do you have any idea how long it takes to raise a billion dollars in this screwed up economy?"
Okay, he didn't really say that, but he might as well have as he skipped town to New York and Philadelphia (yesterday, while he was supposedly working long hours on this compromise). The only thing Obama is compromising is how much time he is willing to devote to solving the problem Nancy Pelosi and Harry Reid left him with from last year.  Oh sure, he came back for a, er, "late night emergency meeting" at the White House to press Boehner and Reid to agree on a budget.  Uh, what is it that the Democrat controlled congress and Obama didn't know last year about planning and passing a federal budget that justifies their crisis today?  Maybe that they now have egg on their faces?
Even Democrats agree they failed in their responsibilities last year...
Fox News Channel's NEIL CAVUTO: "Do you think it was Democrats who botched it by never getting a budget done last year anyway and that we are in this pickle precisely because of that?"
REP. JASON ALTMIRE (D-PA): "I think that is accurate, yes. We should have passed a budget. We wouldn't be in this predicament unless we let ourselves get here. It is self-inflicted. But the fact is that's where we are." (Remarks from Jason Altmire, Fox News' "Your World With Cavuto", 3/31/2011)  
REP. NORM DICKS (D-WA): "And I will be the first to admit that it is because we, the Democrats, didn't pass our bills last year that we are here working on this. … I, personally, feel we have some responsibility here." (Floor Speech by Norm Dicks, YouTube, 3/1/2011)

DEMOCRATS FAILED TO PASS A BUDGET IN 2010: "House Democrats will not pass a budget blueprint in 2010, Majority Leader Steny Hoyer (D-Md.) will confirm in a speech on Tuesday." (Jared Allen, "Dems Won't Pass Budget in 2010," The Hill, 5/22/2010)
Pelosi tells Hoyer - This job is easy when you don't have to do your work!
Even CBS News gets it stating "...that it was Democratic leaders in control of both chambers of Congress last year who turned the whole business into a game by not passing a budget. (In fairness to Democratic leaders, that wasn't mere game-playing. That was serious duty-shirking.)"
In the mean time, Republican leaders are not only trying to put forward a budget for the rest of this fiscal year with responsible spending cuts to reduce the current deficit and avoiding a government shutdown, Paul Ryan has proposed a budget for FY 2012 (that has been described as sheer brilliance.  Isn't that what Pelosi should have done last year for this budget cycle?
By law, the budget must originate from the House of Representatives. It is their sole responsibility to initiate spending measures. The Senate Democrats now want to be the "Party of No" and force a shutdown because they can't live with the results of the 2010 midterm election. Too bad Harry... Hold your nose and pass the resolution or any shutdown is on your party's hands.
But then, what is a government shutdown? Is it really a bad idea? After looking at the results of the last time the federal government was shutdown, it appears all a government shutdown accomplishes is extra paid time off for non-essential government workers. (Why do we have "non-essential" government employees anyway?) 5 Reasons why it wouldn't really matter...
Remember, it was SPEAKER Nancy Pelosi and MAJORITY LEADER Harry Reid who offered up the shortest federal budget in US history - 0 pages.
Republicans are doing what the voters of 2010 asked them to do -Reducing government spending. Democrats are standing in the way. If there is a government shutdown, it will be on their heads and the voters will remember in 2012.