Dems Try Pulling Race Card in Texas CD-17 and CD-23 GOP Primaries!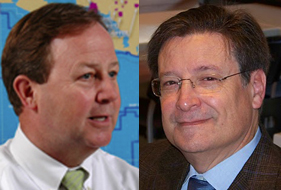 Facing a bleak 2010 election year and the prospect of losing once previously comfortable Texas Congressional Districts, scared democrats are grasping for their defense of last resort: the race card. In an interview with Politico, Democratic State Senator Leticia Van de Putte attempts to distinguish Democrats as friendly to Latinos and Republicans as resisting them at every turn as she focuses on the vulnerable Texas Congressional Districts 17 and 23! But she just exposes Democratic desparation and reinforces that TexasGOPVote has correctly identified critical elections!
According to Ms. Van de Putte,
"Texas Democrats have welcomed Latino voters, while Texas Republicans have alienated them at every opportunity."
Then she even goes on to mention Fernando 'Quico' Canseco, an outstanding GOP candidate running for the Texas CD-23 primary election!
"I look for Republican primary voters to continue their resistance to Latinos on their primary ballot, such as Quico Canseco, running to be the Republican nominee for Congressional District 23, and Bill Flores, running for his party's nomination in Congressional district 17. Both men are serious candidates, but I believe they could either lose outright, or will struggle going into their run-off elections."
Aren't the issues facing Texas and the United States serious enough to merit discussion, rather than some fabricated argument based on ethnic background? Is Democrat Leticia Van de Putte scared of something?