The Dream Act - More Dirty Tricks from the Lame Duck Democrats
by Bob Price
on November 29, 2010 at 10:52 AM
---
Once again, Lame Duck Democrats (led by the arrogance of Sen. Harry Reid, D-NV) are playing dirty politics to will try and shove the Dream Act through the Senate without proper debate. Clearly, Reid and the Democrats could have passed the Dream Act (SB 3962 & 3963) earlier this year when they had a filibuster proof majority (before the election of Scott Brown). For whatever reason, they let down the Hispanic voters by their continuous playing of political games with this important piece of legislation. The vote will happen today at 2:45pm EST.
Earlier this year, Reid tried a similar trick: attaching the Dream Act, along with Don't Ask, Don't Tell and Abortion on Demand at Military Installations, to the Defense Authorization Bill. Even three Democrats saw through this trick and voted against Cloture.
Today, the Defense Authorization Bill comes back to the floor for a vote. This bill represents the funding of our US Military operations around the world. With a war about to break out on the Korean peninsula, Democrats are once again going to play games with our military, Hispanic voters and the children who would be effected by the Dream Act.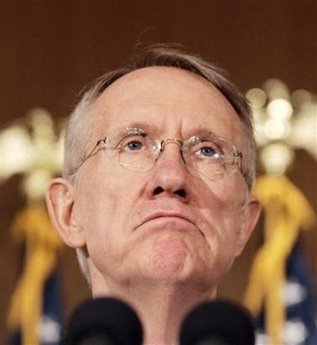 Currently, the Dream Act is not attached to this bill, but Senator "Dingy" Harry Reid has announced that if the bill passes cloture he will attach the Dream Act to it. He has also made it known that he will not allow any amendments to be made to the Dream Act once it is attached. Thus, once again, he has killed the Dream Act by forcing Republicans to vote against cloture for the Defense Authorization bill.
But more importantly, he is putting national security at risk by play games with the Defense Authorization Bill. One of the primary duties of the Congress is to pass a budget.  FY 2011 (which started October 1st) still does not have a budget, but instead is funded by a string of "enabling legislation".
Texas Senator John Cornyn recently said that Senator Reid was playing games with this bill.  Cornyn is right and deserves our support.  Please contact your senators and urge them to vote against cloture as long as Senator Reid continues his dirty tricks!
Supporters of the Dream Act claim the bill is bipartisan and yet, the Democrats keep playing tricks intended to stop it from receiving bipartisan support. Hopefully the next session of Congress will do a better job under Republican leadership in the House.