Are We Better Off Now Than Four Years Ago?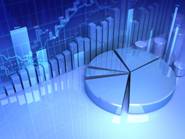 While Obama talks of being the savior of the Middle Class, Middle Class income has dropped nearly 5% during the recovery, which is double of what their income went down during the recession. Obama is not saving the Middle Class; he is eviscerating the Middle Class.
According to the U.S. Bureau of Labor statistics, 2011 saw an average of 153,000 jobs created, but 2012 has seen only an average of 139,000 jobs. That means we are over a million jobs behind last year's mediocre pace, and it appears that we are taking steps backward. This leaves us with one reality; this is the best you can hope for from Obama's economic plans.
Obama has set the stage for a recession in 2013, and whoever is elected President, will inherit a mess from Obama to clean up. With this fiscal cliff hanging over us, and Europe's collapse being pushed into 2013, the next President will have very little tools from the Feds to use since we are already at 0% rates. So if a mediocre expansion is the best we can hope for in an economy that has been sputtering for three years, what is the rationale for a second term?