Arrington Applauds USMCA Request for Dispute Settlement Consultations on Mexico's Agricultural Biotechnology Measures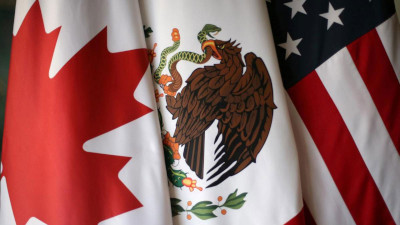 Representative Jodey Arrington (TX-19) released the following statement regarding U.S. Trade Representative Katherine Tai's announcement that the United States will file a request for consultations with the Government of Mexico under the United States-Mexico-Canada Agreement (USMCA) to challenge Mexico's import restrictions on U.S. grown corn and other American biotech crops.
"I applaud Ambassador Tai for acting on Congress' demands to hold Mexico accountable for their discriminatory policies against American corn products. Without aggressive enforcement from the United States, our trade agreements become meaningless. We must stand up for the rights of American farmers, workers, and families whose livelihoods fortify a strong domestic agriculture sector of our economy. I urge the Administration to fully enforce all aspects of USMCA to address this and other implementation concerns in Mexico's energy sector and Canada's agricultural sector," said Rep. Arrington.
Background:
On January 30, 2023, the United States sent a formal, written request to Mexico under the USMCA SPS Chapter (Article 9.6.14) for "an explanation of the reasons for" and "pertinent relevant information regarding" certain Mexican measures concerning biotechnology products.  Mexico provided a written response on February 14.
In March 2023, the United States requested and held technical consultations with Mexico regarding its biotechnology measures under the USMCA SPS chapter, but the consultations did not resolve the matter.  
Rep. Arrington has repeatedly sent letters urging the Biden Administration to hold Mexico and Canada accountable for their trade commitments through USMCA.  
He has also commended Ambassador Tai for previous enforcement action against Mexico for violating USMCA trade commitments.