Bipartisan Support for Economically Beneficial Immigration Policies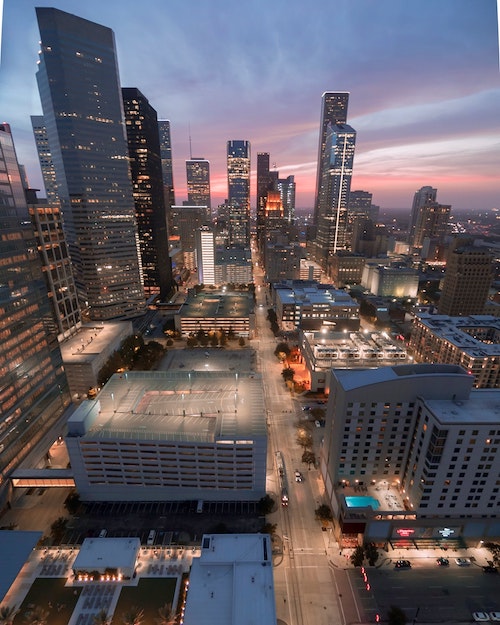 Business leaders and immigration experts highlighted the positive impacts of immigration on Texas' economy and highlighted the bipartisan support among Americans for sensible immigration policies during the fourth webinar of the Texas Immigration Webinar Series hosted by FWD.us, which took place on December 15.
A key topic speakers discussed was beneficial contributions immigrants make to Texas' economy and workforce.
"Texas is home to 4.7 million immigrants, the second most of any state, and 100,000 DACA recipients. Many of them make up a quarter of our state's STEM workforce… millions of them also support essential industries like food services, agriculture and more, accelerating our economic recovery during this uncertain time," said Zaira Garcia, Texas State Director for FWD.us.  
"Whether it be the $413 million they pay in state and local taxes, the $440 million they pay in federal taxes, their purchasing power that injects close to $3 billion into our sate economy annually…or filling workforces, across the board immigrants help support the economy and create jobs for other Texans," said Justin Yancy, President of the Texas Business Leadership Council.
"Somebody who is willing to pick up from where they are and start brand new in another country is a person that already has the attitude that has made America and Texas great for centuries: they are entrepreneurial, they start businesses, and they're more willing to move for work than Americans," said Theresa Brown, Director of Immigration & Cross-Border Policy at the Bipartisan Policy Center.
"The US is facing a situation where if we don't have immigration, we will have a shrinking and aging workforce. That means that those of us who are looking at retirement have fewer and fewer people paying into the system that we are looking to get our payments back from," Brown added.
Brown also highlighted the Bipartisan Policy Center's polling and research showing broad bipartisan support from the American public in favor of common sense immigration policies like enforcing immigration regulations and creating a method for unauthorized immigrants to earn their legal status, giving lawmakers another reason they should pass sensible immigration reforms.  
"Most Americans support seeing the rule of law enforced on immigration, but they also believe that most of those who would be subject to deportation should be allowed to gain permanent residency at some point and earn citizenship," said Brown.
"Balance those two imperatives. Provide people a way to get right with the law and then have a system that can fairly enforce immigration and encourage compliance rather than being significantly punitive… We need to demand more from our elected officials than just blaming the other side for not getting anything done," she added.
Brown also said that there was broad bipartisan support among Americans for reforming the legal immigration system, and that more Americans support increasing legal immigration than decreasing it.
"There's bipartisan support for reforming the legal immigration system: finding ways to make sure Americans get the first shot at the jobs, but then allowing businesses that still need talented people to have help filling those jobs… If we had a system where immigrants who came in were mostly coming in legally because we actually had enough avenues for them to come in legally, they could work and be subject to the same rules as everybody else and employers would be held to the same standards so that it's fair for everyone," she said.
Speakers also debunked some common myths surrounding immigration.
"People think that immigrants are taking our jobs, that they're blocking healthcare and education systems and that they're all on Medicare or Medicaid… The facts are, non-US citizens are not entitled to social welfare, and wherever immigrant children live in Texas their parents are paying ad-valorem property taxes to school districts. They're paying gas and sales taxes, and they're working and contributing to the economy. It's a misconception that they're here to take," said Massey Villareal, President & CEO of Precision Task Group.
In addition to the creation of a method for unauthorized immigrants to earn legal status and policy adjustments to improve the efficiency of the legal immigration, speakers called for a legislative solution to provide DACA recipients with permanent legal status and administrative rollbacks of recent executive orders that were largely responsible for a 92% drop in legal immigration in the second half of 2020.