Business Tour in District 27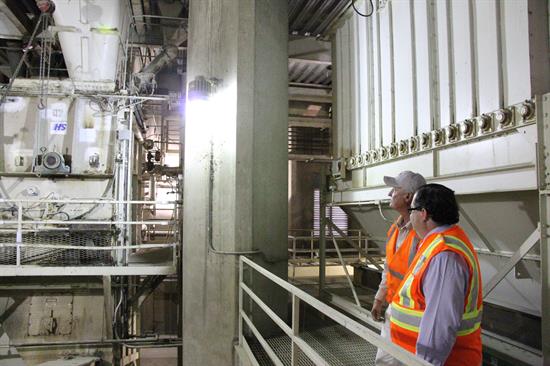 Last week, I had the opportunity to tour several great businesses in the 27th District that are helping our economy and employing local people.
On Wednesday, I took a tour of the Behavioral Health Center of Nueces County. We discussed the Excellence in Mental Health Act and Comprehensive Justice and Mental Health Act. And then finished with a tour of the Advance Employment Office. I particularly liked meeting those who are enjoying the service they receive at the peer-run day center.
A few of my other visits included attending the Bay City First Friday breakfast, a tour of structural steel fabricator Henderson Fabrication, a meeting with the Bay City Police Department and talking with folks at the LyondellBasell's Matagorda Complex, where they make high-density polyethylene plastic resins.
I then took a tour of the Tyson Chicken feed manufacturing facility in Gonzales. Tyson chicken has more than 700 employees in the regional area. It's great to see the positive economic input it is making locally, and I look forward to seeing the plant after the expansion. I also met with members of Post Acute Medical Hospital in Luling to discuss the burdens federal regulations has had on the hospital.