Congressman Pete Sessions Statement on December Jobs Report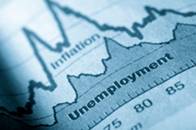 Today I released the following statement regarding the Department of Labor's unemployment report for the month of December:
As our nation continues to be burdened with chronic high unemployment and a sluggish economy, I remain committed to policies that will help North Texas families and small businesses. That is why I supported making critical parts of our tax code permanent this week –to provide much-needed certainty for job creators.
In the coming weeks, I am dedicated to enacting serious spending reforms to tackle our record deficits and unsustainable debt. I strongly urge the Senate and the President to join me in supporting policies that will get our economy back on track and help to get Americans back to work.