Congressman Pete Sessions Statement on March Jobs Report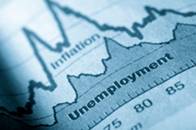 Once again, today's jobs report highlights how President Obama's policies have discouraged economic growth and job creation. At a time when nearly 20 million Americans are unemployed, only 88,000 jobs were added last month. Job creators are struggling to cut through the endless maze of regulations and bloated bureaucracy forced on them by federal government. Washington Democrats' policies – like ObamaCare – have produced a regulatory avalanche that stifles job creation and creates uncertainty in the private sector.
Last month, House Republicans approved a responsible budget blueprint that cuts wasteful spending, balances in ten years and empowers small businesses to hire new workers. I will continue to promote common-sense policies in Congress to help get Texans back to work.