Cornyn, Kaine Introduce Bill to Strengthen US-Mexico Economic Partnership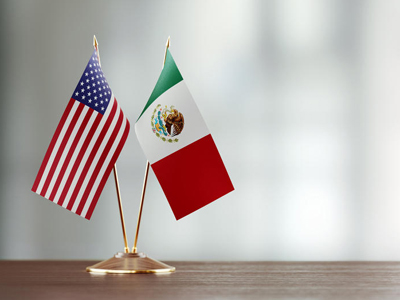 Senator Tim Kaine (D-VA) and I introduced the U.S.-Mexico Economic Partnership Act which aims to strengthen the economic partnership between the two countries by expanding educational and professional exchange programs.
The partnership shared between the U.S. and Mexico has long benefited our countries both economically and culturally. This partnership is exemplified in Texas, where our vibrant border regions depend on strong ties to our Southern neighbor. This bill will helps us to invest in a workforce that can serve and enhance economic development on both sides of the border.
"Mexico is one of our most important partners," Sen. Kaine said. "This bipartisan bill would strengthen our economy through people-to-people ties that promote investment across schools and businesses."
Background: 
The State Department currently supports exchange programs with Mexico through grants from the 100,000 Strong in Americas Initiative, founded in 2011. This initiative was launched to underscore the critical relationship between broader educational opportunity and greater regional prosperity and seeks to expand study abroad opportunities up to 100,000 students, future leaders, and innovators. The 100,000 Strong in Americas Initiative has provided more than 100 grants to 250 institutions in 25 countries.
The U.S.-Mexico Economic Partnership Act would require the Secretary of State to develop a strategy to prioritize and expand academic exchanges and partnerships with Mexico, particularly in the energy and health sectors, through the framework of the 100,000 Strong in the Americas Initiative. Specifically, the bill would:
Encourage more academic exchange programs at the secondary, post-secondary, and post-graduate levels, especially with communities and through academic institutions in the border region;
Encourage academic institutions and businesses to collaborate to support entrepreneurs and joint business initiatives;
Promote energy infrastructure coordination through vocational-level education and internships; and
Require the State Department to assess the feasibility of facilitating partnerships between universities and medical and nursing programs in both countries.
U.S. Congressmen Henry Cuellar (D-TX-28) and Michael McCaul (R-TX-10) introduced the U.S.-Mexico Economic Partnership Act in the U.S. House of Representatives, and it passed the House on January 10, 2019.