Cornyn Responds to the President's Call to Prevent His Sequester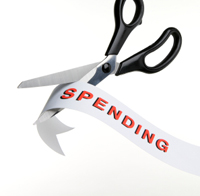 I issued the following statement after President Obama addressed the need to avert the looming sequestration cuts, which he first proposed:
President Obama said "these cuts are not smart, these cuts are not fair, and they will hurt our economy," but what he neglected to say is that these cuts were his idea.
There is bipartisan agreement that the President's sequester is not a smart way to cut spending, and Republicans have repeatedly offered and passed solutions to achieve the same amount of deficit reduction in a more responsible way without tax hikes.
Any effort to avert the sequester should begin with the billions of dollars in frivolous projects, government waste, and duplicative spending that have propagated our runaway debt and deficits.