Elon Musk's Aerospace Startup, SpaceX, Finalizes Brownsville as its New Location to Build Spaceport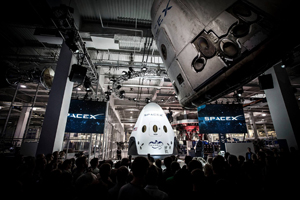 Brownsville, Texas has officially landed the spot as the place Elon Musk's startup company, SpaceX, will build its new spaceport. This is great news for Texas, as it has potential to bring in up to 1,000 new jobs. The launch site, spanning 56.5 acres, will launch twelve rockets a year into space, including two Falcon 9 Heavy rockets, which could begin flying as soon as 2015. 
According to Business Insider:
The Texas legislature passed two bills aimed at clearing the way for SpaceX. In late 2013, Perry signed a bill that would close a stretch of public beach during launches. That same year, the legislature passed another bill which altered state noise regulations in order to allow for a spaceport's activities.
Texas has a long history with both public and private spaceflight. NASA's Johnson Space Center served as a hub for America's human space exploration program from the early Gemini, Apollo and Skylab projects to today's Space Shuttle and International Space Station Programs. Texas was also the launch site for the Conestoga 1 in 1982, one of the first privately funded rockets to reach space.
SpaceX designs, manufactures and launches advanced rockets and spacecraft and is the world's fastest-growing provider of launch services. It is the only private company ever to return a spacecraft from low-Earth orbit, which it first accomplished in December 2010.
"SpaceX is excited to expand our work in Texas with the world's first commercial launch complex designed specifically for orbital missions. We appreciate the support of Gov. Perry and numerous other federal, state and local officials who have partnered with us to make this vision a reality," SpaceX CEO Elon Musk said. "In addition to creating hundreds of high tech jobs for the Texas workforce, this site will inspire students, expand the supplier base and attract tourists to the south Texas area."