Fort Worth Area Councilman Taking Action on Employee Misclassification
Many employers across Texas cheat the system everyday by misclassifying workers as independent contractors instead of employees. The result is a loss of tax revenue and unemployment insurance, dodging of child support payments, and lawlessness that leads to wage theft and employee abuses. The Texas Legislature, now in session, is considering legislation to crack down on these unethical employees. One city councilman, from Fort Worth Texas, is not sitting back and waiting on the Texas Legislature. He is pushing for action now.
According to a report by Scott Braddock on ConstructionCitizen.com, Councilman Doug Miller of Keller, Texas (a suburb of Fort Worth), is stepping up and asking for support of legislation soon to be considered by the Texas Legislature. Miller said it is time "to do the right thing."
Miller is asking his fellow councilmembers to consider approving a city ordinance that would require all companies bidding on city contracts to certify that their employees are properly classified as employees and stop the unethical practice of misclassification. He is also asking for a requirement for these vendors to use eVerify for their employees.  
Companies that abuse the employment classification are also often guilty of hiring, and often abusing, illegal immigrants creating a magnet for illegal immigration. Using eVerify in these situations may help, although there are many problems with the accuracy of this system.
Miller is calling on the Texas Legislature to take action stating, "I have expressed my support for a bill that will deal with this situation with my state representatives. I have also looked into having an ordinance in place in Keller that requires contractors that work for the city not to have illegitimate contractors, and in the coming year, if this legislation doesn't pass, I will push something through on the local level."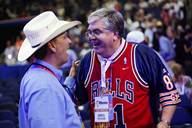 In addition to his duties on city council, Miller also served the Republican Party this year as a delegate to the Republican National Convention in Tampa Bay, Florida.  
See the full story about Miller's comments and more information about employee misclassification at www.ConstructionCitizen.com.
RELATED STORIES ON TEXASGOPVOTE
Texas Legislature 2013 - Will Texas Employers Come Onboard with Employee Misclassification Legislation
Texas Moving for Change in Employee Misclassification Enforcement
Texas Legislature - Time to Address Employee Misclassification and Payroll Fraud