Hurd on the Hill: Protecting Free Trade with Mexico and Canada
by Will Hurd
on December 31, 2019 at 12:12 PM
---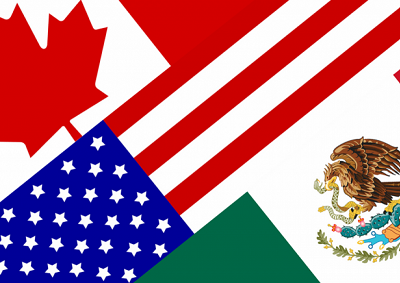 The U.S. House has done its job: The United States-Mexico-Canada Agreement has been passed and is on its way to the U.S. Senate. Those of us who live and work in South and West Texas know well that the United States and Mexico share a very special economic relationship. We count on cross-border commerce to serve as an economic engine across local communities. Our neighbors export goods and services or rely on imports to perfect and market to American consumers. And American companies are building in Mexico and creating jobs on both sides of the border. This system is not without its challenges – but it works.
USMCA gets a lot right. It improves the enforcement mechanism for all aspects of the agreement so that American workers and American innovation can be protected. This may seem like legal talk, but when American workers are undercut by foreign actors, we all know it's the Americans who end up out of work.   
Free trade with Mexico and Canada impacts just about every aspect of our lives, from the food on our tables and the clothes on our backs to the fuel in our cars. The United States, Mexico and Canada build things together, and this landmark trade deal makes sure that we continue our important trilateral relationship built from NAFTA into the 21st Century and beyond.
We also live in a world where our nation's military and economic dominance is no longer guaranteed, and the USMCA is vital for us to maintain our quality of life as we know it. This trade agreement will allow continued economic prosperity and North American competitiveness as China tries to replace the United States as the most important economy in the world. The USMCA also helps us continue to lead the way in advanced technology by modernizing NAFTA to account for technological change over the last quarter century.
The agreement also includes recapitalization of the North American Development Bank, or NADBank, which helps fund local infrastructure projects in border communities. We on the border know the specific efforts it takes to keep region thriving.  Our land and its perseveration is its own currency and I am pleased NADBank is expressly a priority in the agreement.  
While this month's passage is a huge win for American workers, we must make sure that we are not at this same position 25 years from now. Let's learn from the mistakes of NAFTA and address emerging problems in real-time. The technological change in the next quarter century will make the changes over the last quarter century insignificant, and we need our friends in Mexico and Canada in order to be prepared for this global disruption.
I am pleased to highlight these key statistics. Among other benefits, the USMCA will provide:
•           Estimated investments of over $68 billion in new economic activity;
•           176,000 new jobs in America;
•           Estimated investment of $34 billion in new auto plants; and,
•           76,000 new American automotive sector jobs.
This measure took entirely too long to come up for a vote. We cannot allow major, bipartisan measures like this to get caught up in political games.  I'm glad it's done and I am proud USMCA will deliver for Texas.  Now it's time for the Senate to deliver the measure to the President's desk.