Hurd Statement on Signing of Historic USMCA Trade Deal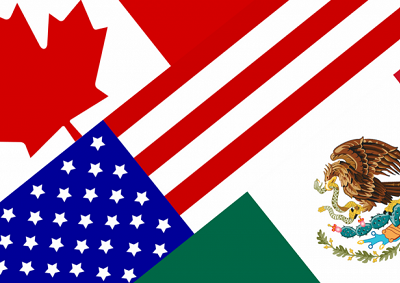 Today, after attending the White House signing ceremony for the United States-Mexico-Canada Agreement (USMCA) I released the following statement:
NAFTA was signed in my hometown of San Antonio more than a quarter century ago. The U.S., Mexico and Canada build things together, and after today's historic signing we can now focus on increasing North American competitiveness in the rest of the world.
Today, in a historic step to update NAFTA, our country brought trade with Mexico and Canada into the 21st Century. The USMCA modernizes trade with our North American partners by expanding America's digital economy while protecting the intellectual property of American companies.
The USMCA is not only a boon for our nation's already booming economy, it is also welcome news for American workers, farmers, ranchers, and business owners who will benefit from it. We also cannot forget that free trade with Mexico and Canada impacts just about every aspect of our lives, from the food on our tables and the clothes on our backs to the fuel in our cars.
While I'm proud of the strides we've made today, we must make sure we're not at this same point a quarter century from now. We live in a world where our nation's military and economic dominance is no longer guaranteed, and the new trade agreement is vital for us to maintain our quality of life as we know it. As China bolsters its efforts to become the world's most powerful economy by 2049, we need a strong North American alliance to compete with and out-innovate General Secretary Xi Jinping and his communist regime.
As the Representative of more of the U.S.-Mexico border than any other member of Congress, I have been a tireless advocate for free trade with Mexico and Canada throughout his time in Congress and served as a member of the Republican Whip Team to ensure support for this landmark trade deal in the House.
Among other benefits, the USMCA will provide:
Estimated investments of over $68 billion in new economic activity;
176,000 new jobs in America;
Estimated investment of $34 billion in new auto plants; and,
76,000 new American automotive sector jobs.