ICYMI: Van Duyne Hosts North Texas Businesswoman to Testify Before Congress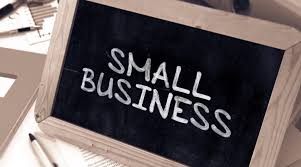 Wednesday during the House Small Business Committee Hearing on National Small Business Week: Celebrating our Main Street Champions, I hosted Susan Shaw of Shaw Insurance in Hurst, TX to testify before Congress. 
The Small Business Administration designated this week as National Small Business Week in 1963. To commemorate this year's Small Business Week, the House Small Business Committee honored small business owners from across the country by allowing them to testify on behalf of their enterprises. 
After touring Shaw Insurance back in Texas, I invited owner Susan Shaw to testify. When asked how increasing taxes would affect small businesses in North Texas, Shaw said:
"I don't see how tax increases can not hurt small businesses. Increased taxes mean we won't be able to give our employees the raises we'd like to or do maintenance that needs to be done. They would also keep us from hiring new employees and hinder our ability to upgrade computer equipment and other things it takes to keep a business running as it should."