Introducing the Natural Gas Tax Repeal Act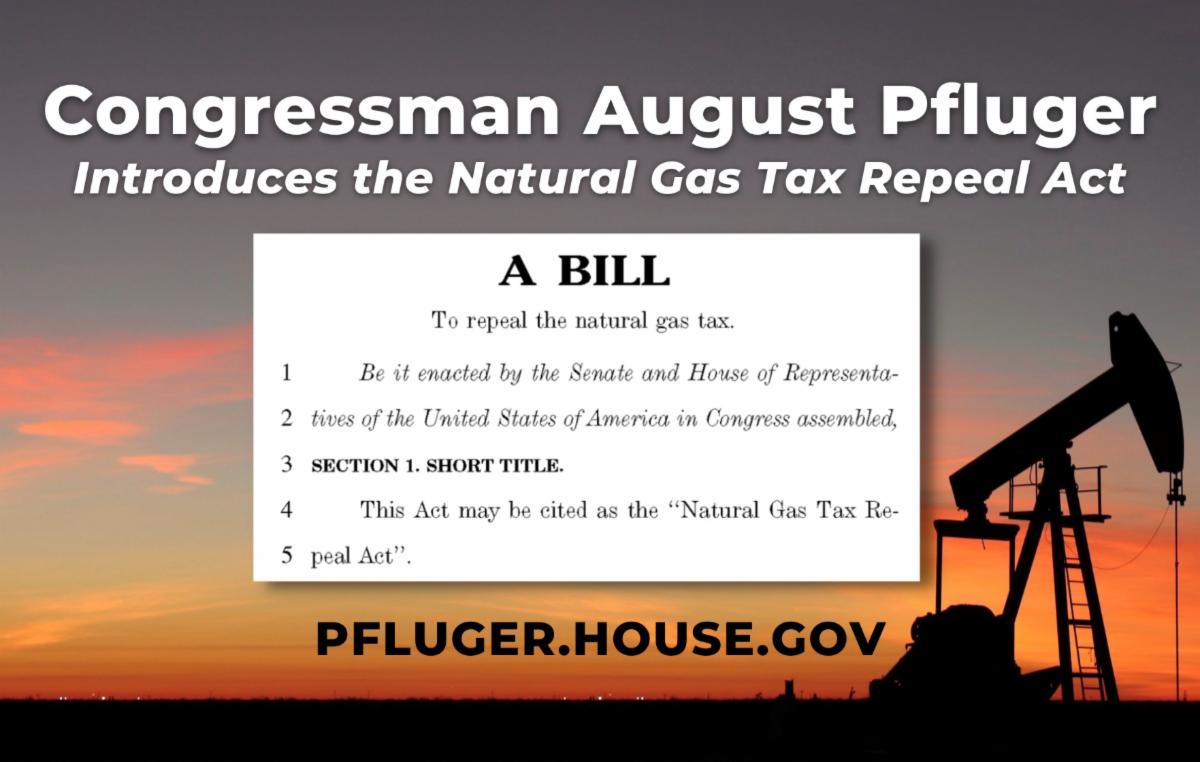 This week I introduced the Natural Gas Tax Repeal Act, to strike the Natural Gas Tax imposed by President Biden in the Inflation 'Expansion' Act. New fees or taxes on energy companies will raise costs for customers, creating a burden that will fall most heavily on lower-income Americans. 
I am proud to stand up for the Permian Basin by introducing legislation to strike the President's new harmful natural gas tax that will drive up the cost of household energy bills and make inflation even worse.
Click here or below to learn more.