McCaul, Cuellar, Peterson Legislation to Inspire Future Farmers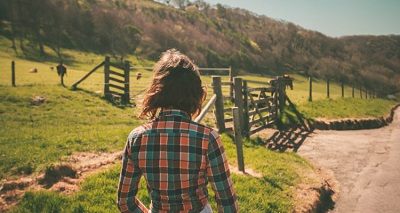 Congressmen Henry Cuellar (D-TX), Collin Peterson (D-MN) and I recently introduced bipartisan legislation, H.R. 1770 – the Student Agriculture Protection Act. This legislation creates a tax exemption for the first $5,000 in proceeds on the sale of livestock or agricultural projects by Future Farmers of America and 4-H participants.  
Our nation was built by hardworking farmers who have fought to keep the United States a world leader in agriculture and whose work helps maintain a strong local economy here in Texas. As the age of our farmers rise, we must ensure more young farmers are joining the workforce to continue this vital work.    
I am proud to reintroduce the Student Agriculture Protection Act to encourage more young farmers, ranchers, and producers to remain on the homestead and to close the stark age gap in our agricultural community.  

This bill eliminates needless barriers for our student farmers and allows them to save for future endeavors such as their college education. Our future is dependent upon a robust, diverse American agriculture sector. The Student Agriculture Protection Act will both inspire and incentivize student farmers to join the legacy of patriotic farmers in Texas.
Congressman Cuellar: "Agriculture is the backbone of our nation's economy. That is why it is important that we do everything to support young farmers and ranchers in saving for the future.
"The Student Agriculture Protection Act will encourage students to dedicate themselves to becoming the next innovators in the agriculture industry. The tax exemption will allow thousands of students who participate in livestock and county fairs across the country to take home a larger portion of what they earn. Incentivizing our youth to join this line of work will help attract skilled farmers and greatly contribute to our nation's economic success.
"I thank Congressman McCaul for helping introduce this bill and for working with me to expand agricultural communities in Texas and across the nation."
Congressman Peterson: "As 4-H kid myself, I am happy to see legislation that provides opportunity for the next generation of farmers. I can't think of a better way to celebrate National Ag Day than by investing in the future."
This Student Agriculture Protection Act is supported by
American Farm Bureau
National 4-H Council
National Farmers Union
National FFA Organization
National Young Farmers Coalition
The American Farm Bureau: "The long-term sustainability of agriculture depends on talented young people pursuing careers in farming and ranching, as well as related fields and food-chain professions," said American Farm Bureau Federation President Zippy Duvall. "Student agricultural projects encourage interest in fields of study that will provide the next generation of farmers, ranchers, food scientists, agricultural engineers, agronomists, horticulturalists and soil scientists." 
National 4-H Council: "For those of us involved in the industry, it's no secret that today's youth will play a critical role in future innovation in agriculture. Supporting students as they pursue agricultural projects is an important step in directly impacting the future of agriculture," said Jennifer Sirangelo, president and CEO, National 4-H Council. "They are the ones who will apply critical thinking and problem-solving skills to solve real-world ag challenges and take the industry into the next century. Empowering young people to pursue hands-on experiences through agriculture projects enables us to expose them to a wide variety of career options, fill the talent pipeline and drive the economy."
The National FFA Organization: "Recruiting and retaining the next generation of young people to the family farm or to other agricultural pursuits starts here; it starts with legislation like the Student Agriculture Protection Act," said past National FFA Western Region Vice President Trey Elizondo from Texas. "This proposal would undoubtedly enable me and other agricultural education students to strengthen agriculture and support the communities in which we live. My generation is ready to accept the challenge of feeding, clothing, and sheltering our world, and this legislation helps us accept that challenge."