New research finds continued immigration will fuel the Houston region's future economic growth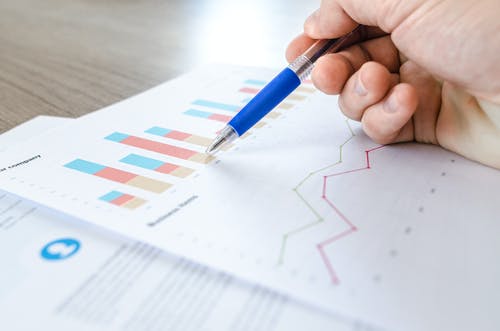 Authored by the Steven Scarborough and originally published by the Center For Houston's Future on February 3, 2021.
Economic forecast shows the Houston region will need immigrants to continue expanding economically, with major long-term benefits from more immigration and significant economic losses from policies that restrict immigration. 
Houston – Center for Houston's Future 
released an update to its 2019 report
 on the regional effect of immigration, 
Houston's Economic Future: Immigration
. The update demonstrated how the recent two-year decrease in the region's immigration rates depressed future economic growth, confirming that economic growth is critically dependent on continued immigration. 
The Center developed a unique economic forecasting tool to analyze how changes in immigration patterns would affect the Houston region's economic growth. The study looked to the year 2040 for its scenarios. 
Our research found:
Projecting GDP for 2040, a restricted immigration scenario (30 percent less immigration) causes a $47 billion economic loss and an increased immigration scenario (30 percent more immigration) produces a $62 billion economic gain from the status quo.
Immigrants already make up nearly one-third of the region's workforce. With employment growth among native citizens below 2 percent, Houston will need foreign immigration to continue expanding economically.
Between 2019 and 2040, two in every five jobs added within the region will be filled by foreign-born workers.
Growth in immigration rates slightly declined over the past couple of years: From 2007 to 2016, an average of 25,000 immigrants filled new jobs in Greater Houston annually. This figure dropped to an annual average of 16,000 for the 2016 to 2019 period.
The decline in immigration rates depressed the projected economic benefits for the region from immigration: While our 2019 report indicated a $67 billion GDP benefit under the increased immigration scenario, this figure dropped by 7 percent to $62 billion when the Center ran the model in 2021.
"This white paper further confirms the Center's research findings that immigration has been key to the Houston region's economic growth and will determine our economic future," said Brett Perlman, CHF's president and CEO. "Irrespective of short-term job losses during our current economic downturn, the long-term prognosis for regional growth requires robust levels of immigration."
The report provides updates to the report's snapshot of the area's immigrant population and provides sector-specific analyses for the role immigration will play in the professional services, manufacturing, energy and Information industries through 2040.
About the Center for Houston's Future: CHF brings business, government and community stakeholders together to engage in fact-based strategic planning and collaboration on issues of great importance to the region. It engages in economic research and strategic planning, holds community events and develops leaders. The Center is an independent affiliate of the Greater Houston Partnership. Its leadership program has graduated more than 1,200 business and civic leaders.