Only 26% of Republican Primary Voters Support the Bathroom Bill
Five surveys conducted over variety of legislative districts find that majority say the law is a distraction from real issues facing Texas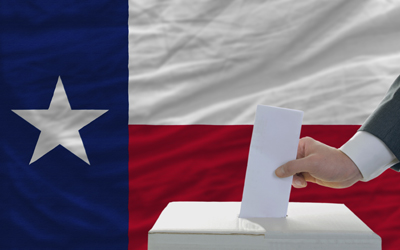 Austin, Texas - The Texas Association of Business conducted surveys in five GOP-controlled legislative districts across the state the week of July 24th. 
"Texas business has long opposed the bathroom bill because it is unnecessary and will have significant negative economic impact on Texas.  The significance of these surveys, is the voice of individual Republican primary voters echoing the business perspective with over 60% of the opposing respondents saying that the bill is unnecessary and distracts from the real issues facing Texas today," said Jeff Moseley, CEO of the Texas Association of Business.
The purpose of the surveys was to test general voter sentiments on a range of issues, including views on the so-called 'Bathroom Bill' legislation.
"There was remarkably little variation from district-to-district and the cumulative statewide results mirrored the individual district results. The number of interviews (1,500) was very large and we are quite confident that the combined results are a very accurate reflection of Republican Primary voter sentiments on this issue," said political consultant and pollster Joe Counter. "The survey results were essentially the same in every region with overwhelming opposition and/or indifference to the legislation."
The districts represented a cross-section of districts from around the state: SD8 in Collin County in North Texas, SD22 in Central Texas, HD15 in Montgomery County North of Houston, HD106 in Denton County in North Texas, and HD136 Northwest of Austin.
The surveys were conducted by Counter Consulting in Plano, Texas. Each of the legislative surveys was an n=300 with a margin of error (MOE) of +/-5.77%. You can download a recap of the results from Counter Consulting here.