Pete Sessions Statement on August Jobs Report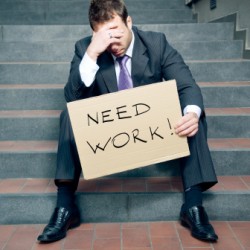 Today, I released the following statement in response to the Department of Labor's August unemployment report:
With 43 consecutive months of an unemployment rate above eight percent, struggling Americans continue to watch the Obama Administration promote the same failed tax-and-spend policies that have discouraged economic recovery. Today's disappointing jobs report, along with the news that our national debt surpassed $16 trillion, serves as a harsh reminder that the President's policies have failed to produce promised jobs and economic growth.
Washington Democrats' support for tax increases and the continued assault on the free enterprise system give American businesses little reason to hire. House Republicans have made private sector job creation our top priority, and we already voted to stop the massive tax hike that is estimated to cost our economy 700,000 jobs. I will continue to work with my colleagues on pro-growth policies that empower job creators to invest, grow, and hire more workers.