Pete Sessions Statement on May Jobs Report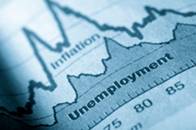 Once again, today's jobs report shows that our economy is recovering at a sluggish pace and that job growth is far behind our potential. In addition to our chronically high unemployment rate, our nation's employment rate is near a 30-year low and has barely shifted over the past three years.
Instead of visiting Texas last month to tout his failed economic policies, President Obama should have observed our state's successful model for economic growth – lower taxes and sensible regulations. Our business-friendly environment has allowed Texas, including the DFW metropolitan area, to far outpace our national economy in job creation.
House Republicans remain focused on job creation and getting our economy back on track. We recently approved legislation to ensure the Keystone XL Pipeline – a project estimated to create thousands of jobs – is built without further delay from the Obama Administration. I will continue to stand up for North Texas families and small businesses by supporting pro-growth policies, and I urge my colleagues in the Senate to join me.