Pfluger Leads Letter Supporting USMCA Provisions that Benefit Texas Energy and Agriculture Producers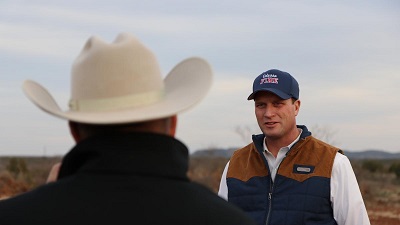 Tuesday, I led a bipartisan, bicameral letter from leaders in the Texas Congressional Delegation to the recently confirmed U.S. Ambassador to Mexico Ken Salazar. In the letter, we draw attention to Mexico's discriminatory actions that violate the United States-Mexico-Canada Agreement (USMCA), and urge Ambassador Salazar to directly engage with senior Mexican officials to ensure fair trade for Texas agriculture and energy producers.
The letter was signed by Texas Senators John Cornyn and Ted Cruz, as well as Representatives Henry Cuellar, Michael McCaul, Michael C. Burgess, M.D., Randy Weber, Roger Williams, Brian Babin, D.D.S., Vicente Gonzalez, Jodey C. Arrington, Michael Cloud, Dan Crenshaw, Van Taylor, Lance Gooden, Ronny L. Jackson, Tony Gonzales, Beth Van Duyne, Jake Ellzey, and Pete Sessions.
In the letter, we note that we are concerned that: "Mexico has taken several actions that discriminate against American energy producers and favor SOEs [state owned enterprises]. This includes the recent modifications to the Hydrocarbons Law, which allows Mexican officials the power to suspend and revoke key permits for private operations. Most recently, the government's proposed constitutional reforms would increase state control of the electricity industry and severely limit private investment. These steps, among others, harm our critical trading partnership with Mexico and potentially violate key tenets of the USMCA."
We underscore that: "Proper implementation of the USMCA is a top priority and the U.S. must engage at all levels of government to ensure that the American people can reap the full benefits from this important trade agreement."