Rep. Chip Roy and Senator Paul Reintroduce Legislation to Permanently Eliminate Regulations Lifted During the COVID-19 Pandemic
by Chip Roy
on March 30, 2021 at 3:18 PM
---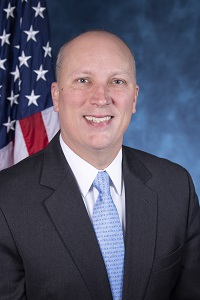 On Monday, Senator Rand Paul (R-KY) and I announced the introduction of the Coronavirus Regulatory Repeal Act to make permanent many of the unnecessary government regulations lifted in response to the pandemic.
The reasoning behind the legislation, which was introduced in the House and Senate late last week, is simple: If these regulations weren't necessary during the several months of the pandemic, it raises the question why they were ever needed in the first place.
We should ensure we do not simply flip the switch back to re-impose unnecessary federal regulations on the American people. This legislation will immediately end those, as well as leave alone any regulation modified during the emergency period. Small and simple government is good government; and maximizing the American people's liberty allows our economy and our country's entrepreneurial spirit to flourish to be the best they can be.
I first introduced the Coronavirus Regulatory Repeal Act in the 116th Congress.
In addition to the companion bill introduced by Sen. Paul, Rep. Roy is joined by his House colleagues, Reps. Jody Hice (R-GA), Matthew Rosendale, Sr. (R-MT), Randy K. Weber (R-TX), Lauren Boebert (R-CO), Mark Green (R-TN), Ralph Norman (R-SC), and Jim Banks (R-IN) in reintroducing this legislation.  
"Even the most ardent supporters of the heavy regulatory burdens imposed by Washington bureaucrats have come to realize that over-regulation hindered our country's response to the pandemic. As we move into the recovery phase, we have an opportunity to provide lasting relief. I have long argued for reining in the administrative state, and common sense and simple good government demand we carefully evaluate changed or waived regulations to determine if they are necessary at all," said Dr. Paul.
"While we see the light at the end of a long, trying year, it is time to take stock of the lessons the pandemic has taught us. One of those lessons is to get the government out of the way, and empower people and communities to bring each other through these hard times," said Republican Study Committee Chairman Banks. "As Chair of the Health Care Task Force, Chip Roy is leading on this issue. His bill would ensure that unnecessary and burdensome regulations don't get needlessly put back in the way of future public health responses. This is the kind of clear thinking we need to meet this moment."
While the intention is for truly unnecessary and onerous regulations to permanently stay off the books, the legislation creates a "reverse sunset review" process in which members of Congress and agency officials can make recommendations on any regulation that should remain in place or be modified.
"Deregulation efforts during the pandemic have allowed for patients to access telemedicine, and companies to step up to help produce necessary goods such as personal protective equipment (PPE) and hand sanitizer," Congressman Roy added. "If it wasn't for waiving certain regulations, we never would have seen testing ramped up to sufficient levels, or a coronavirus vaccine authorized before 2021."
The Trump administration, along with state and local governments sensibly waived and modified many unnecessary regulations to help Americans move through the global pandemic with the least amount of overall human harm.  Over 840 federal, state, and local regulations have already been waived during the coronavirus pandemic.
This legislation is currently supported by:
Americans for Prosperity
Americans for Tax Reform
FreedomWorks
National Taxpayers Union
Full text of the bill is available here.