Sam Johnson Statement on Tax Reform Bill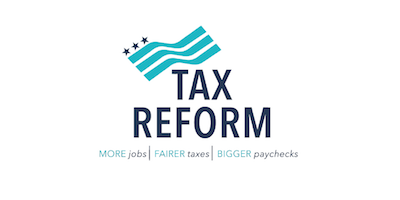 In response to the tax reform bill released by House Ways and Means Committee Chairman Kevin Brady (TX-08), I made the following statement:
America's complicated and broken tax code is hurting our economy and, in turn, American families.  That's why I've long said we need a simpler tax code that rewards hard work.  I'm encouraged to see that the bill introduced today would provide tax relief for working families and the middle class as well as much-needed pro-growth business reforms. I'm also encouraged to see some of my commonsense bills included in the legislation.  I look forward to taking the next step toward tax reform, and I will continue to do everything I can to make this bill the best it can be. Reforming America's complicated and broken tax code is too important to not get right.
The following legislation introduced by Congressman Johnson is included in the tax reform bill:
Refundable Child Tax Credit Eligibility Verification Reform Act (H.R. 2149).  This bill would prevent illegal immigrants from getting the refundable portion of the Child Tax Credit by requiring individuals to provide work-eligible Social Security numbers when claiming the credit.
EITC Eligibility Verification Act (H.R. 3483). This bill would stop individuals who are not authorized to work in the U.S. from claiming the earned income tax credit (EITC). Specifically, it would require individuals claiming the EITC to provide a work-eligible Social Security number.
Savings Enhancement by Alleviating Leakage in 401(k) Savings Act (H.R. 2030). The SEAL Act would provide an extended repayment period for individuals who take out loans from their 401(k)s and later leave their jobs. Individuals would have until the tax filing deadline instead of only 60 days. Moreover, this bill would allow workers who happen to take hardship withdrawals to continue saving for retirement.
** To read the bill in its entirety, CLICK HERE. 
** For a section by section summary of the bill, CLICK HERE.