'Stay Home' Order Issued for Harris County, Including Houston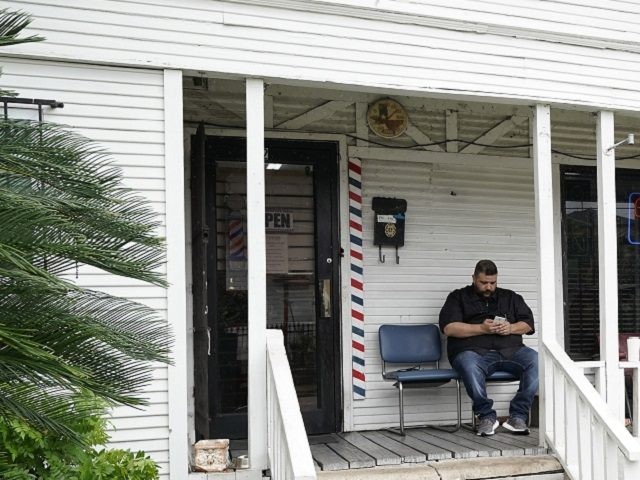 Harris County Judge Lina Hidalgo (D) issued a "Stay Home, Work Safe" order for the nation's third-most populous county in response to the COVID-19 outbreak. The order impacts the nation's 3rd most populated city, Houston, and second largest seaport.
Harris County Judge Lina Hidalgo issued an order for all non-essential workers to stay at home. The order says those that must work, "must work safely" by maintaining social distancing. The announcement came on Tuesday morning after County officials spent Monday consulting with doctors, hospital executives, and other health care leaders.
Hidalgo said models show "exponential growth" in the number of new COVID-19 cases in the county. She also said patients needing critical care are taking longer to recover than in other areas of the country.
"That is why it is incumbent upon us to take additional steps," she explained.
The county judge (Harris County's chief executive officer) said the order applies to Houston and all other cities within the county.
"If we follow all of these guidelines, lives will be saved," Hidalgo said.
The order takes effect at midnight tonight and runs through midnight April 3, the judge said.
Hidalgo stressed that essential workers should continue their work, but "must work safely." She stated that workers must continue safe social distancing.
Harris County residents will be allowed outside their homes to exercise, walk, etc. Also essential errands may be carried out including shopping for essential supplies.
Houston Mayor Sylvester Turner added, "We are in a health care crisis. In order to blunt the progression, additional steps must be taken."
"The best time is right now," the Houston mayor explained. "We don't have the luxury of waiting."
He said the city and county have no choice but to act now to prevent the exponential expansion of the COVID-19 virus.
Bob Price serves as associate editor and senior news contributor for the Breitbart Texas-Border team. He is an original member of the Breitbart Texas team. Price is a regular panelist on Fox 26 Houston's What's Your Point? Sunday-morning talk show. Follow him on Twitter @BobPriceBBTX and Facebook. Originally published on Breitart Texas.