Third Quarter GDP: Awful Report is More Proof that Biden is Bungling the Recovery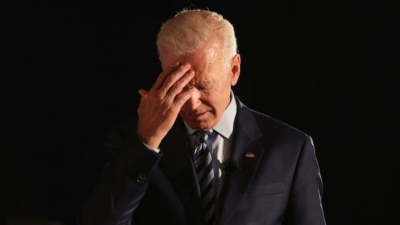 Responding to the awful third quarter GDP report, I issued the following statement:
This is an awful report, and if you take out the build-up in inventories, America's growth last quarter was effectively zero. This is more proof that President Biden is bungling the recovery, and now faces serious questions about his competency to heal our economy.
He's now a disturbing zero-for-three in meeting quarterly projections for growth this year, even with expectations dumbed down in some cases by 80 percent or more since he took office.
Economic growth has already peaked for President Biden's presidency, and now he's nearly a million jobs short of his promises. He's making an alarming labor shortage worse for Main Street businesses, and is demanding more government stimulus that will drive prices up higher and longer.
Americans are losing faith in his economic competence and wondering "how did he bungle this economy this badly?"