What you need to know about the Payment Protection Program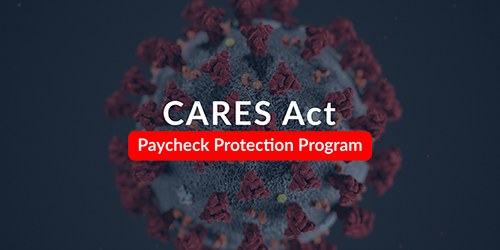 This past Friday, my office hosted a telephone townhall with over 500 small business owners and a representative from the Small Business Association in Houston. During the phone call the small business owners were able to ask questions and were briefed on the Payment Protection Program (PPP), which was enacted in the CARES Act. 

I understand that probably not everyone who wanted to join the call was able to and that is why I want to provide this information to you. 

What is the Payment Protection Program? 

The PPP was included in the CARES Act and provides small businesses with financial aid they need to stay afloat, giving them the ability to keep their employees on the payroll for up to eight weeks, this includes benefits. The funds can also go towards to a business' interest on mortgages, rent and utilities.

As of Friday, April 3 the PPP was fully up and running. Small businesses can work directly with their local lender to receive these loans.

Click here to get started on applying for a small business loan. 

What relief looks like on the ground: 

Texas Tribune: Texas' small-business owners tap patience and experts to navigate coronavirus relief options 

"We tried to make this as easy as possible, so instead of going through the bureaucracy of the SBA ... all you have to do is go to your local banker, who you normally have a checking account with or whoever you do business with." – Congressman McCaul 

Have questions like: 

What do I need to apply?                            What can I use the loan for?  

How large can my loan be?                        How much of my loan will be forgiven? 

Click here for FAQs on the PPP 

Assistance for Small Businesses link 

If you are still having trouble applying for a small business loan, do not hesitate to reach out to my office and we will get you in touch with the right person. 

In closing, I would like to recognize those employed by a local business, whether you are furloughed or still going to work each day, thank you for supporting our community. The past several weeks have been difficult and you have taken the brunt of economic impacts of COVID-19, but it is my hope that the financial relief, of which there will be more to come, will lighten your burden during this time.