Arrington Leads Bipartisan Texas Delegation Letter in Support of School Infrastructure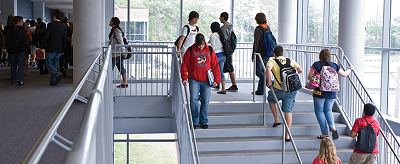 Last week, Representative Lloyd Doggett (TX-35) and I led 24 members of the Texas Congressional Delegation in a letter urging the U.S. Department of the Treasury and the Internal Revenue Service (IRS) to grant relief to the Texas Public School Fund (PSF) as it reaches the limits on its Bond Guarantee Program (BGP). The BGP has been in place for nearly 40 years, helping school districts and taxpayers save money on borrowing costs for critical school infrastructure. Additionally, Reps. Arrington and Doggett have introduced HR 9044 – the Keeping Texas School Construction Costs Down Act – to deliver a permanent fix for the PSF.
"Building new schools and upgrading existing facilities are important components in accommodating the State of Texas' rapid population growth. The Public School Fund and its Bond Guarantee Program have been instrumental in helping school districts achieve lower financing costs for critical school infrastructure and meeting the needs of our K-12 students," I said. "I am proud to team up with Rep. Lloyd Doggett and the Texas Delegation in leading a letter to the Administration urging them to grant additional relief to allow the BGP to continue its assistance of public school financing. Additionally, our legislation will permanently address a provision in the tax code that inadvertently limits Texas' ability to ensure lower financing costs to the detriment of our students, teachers, and taxpayers." 
"For growing Texas schools serving growing Texas students, and for our state's fiscal health, we need action now: The Administration must quickly update the exemption which allows the Bond Guarantee Program to ensure cost-effective financing for new school construction." said Rep. Doggett. "Without this needed update, millions of taxpayer dollars will be needlessly wasted on financing costs instead of new classrooms and updated facilities."
Background:
The PSF and BGP, managed by the Texas Education Agency, help save roughly $500 million annually in taxpayer dollars from going to higher borrowing costs on school construction/facility update projects.
Texas is projected to reach its capacity under the BGP as early as November of this year unless Treasury and the IRS grant further relief to allow the PSF to guarantee additional school bonds. 
Treasury and the IRS provided an exemption in 2010, following a Texas Delegation letter in 2009, which has given sufficient room for Texas to utilize the BGP in the financing of school projects, until now.  
Reps. Doggett and I have each sent separate letters on this issue and have now worked together to lead a bipartisan delegation letter, as well as introducing a legislative solution to ensure this no longer continues to be an issue for Texas.