Cornyn Introduces Resolution to Honor Hispanic-Serving Institutions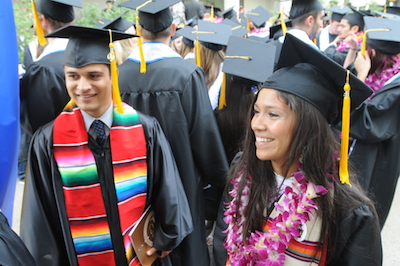 As our nation begins to celebrate Hispanic Heritage Month, I introduced a Senate resolution recognizing the work, goals, and achievements of more than 470 non-profit Hispanic-Serving Institutions (HSIs) throughout our nation by designating the week of September 18-24 as "National Hispanic-Serving Institutions Week."
By providing the next generation with quality education and a diverse environment to express their ideas, Hispanic Serving Institutions not only support America's growing Hispanic community, but our entire nation. As a Texan, where one in three individuals identify as Hispanic, I am proud to support this resolution to recognize our state's many Hispanic Serving Institutions.
HSIs are defined as degree-granting institutions where total Hispanic enrollment constitutes no less than 25 percent of the total enrollment. Texas is home to 49 HSIs.
Additional cosponsors of the resolution include Senators Michael F. Bennet (D-CO), Richard Blumenthal (D-CT), Cory Booker (D-N.J.), Robert P. Casey, Jr. (D-PA), Catherine Cortez Masto (D-NV), Tammy Duckworth (D-IL), Richard Durbin (D-IL), Dianne Feinstein (D-CA), Martin Heinrich (D-NM), Dean Heller (R-NV), Tim Kaine (D-VA), Bob Menendez (D-NJ), Bill Nelson (D-FL), Marco Rubio (R-FL), Bernie Sanders (D-VT), Chuck Schumer (D-NY) and Tom Udall (D-NM).
Full text of the resolution can be found here.