Hurd Helps Secure New Cyber Institute at University of Texas – San Antonio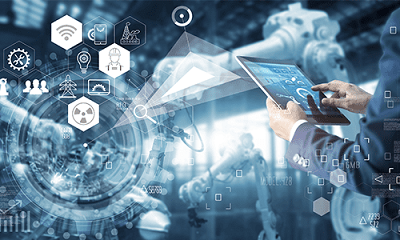 Yesterday I praised the U.S. Department of Energy's (DOE) announcement that the University of Texas-San Antonio will lead a public-private consortium to bolster U.S. manufacturing competitiveness, energy efficiency and innovation known as the Cybersecurity Manufacturing Innovation Institute (CyManII). CyManII will focus on early-stage research and development to advance cybersecurity in energy-efficient manufacturing.
San Antonio continues to show we are Cyber City, USA. As the energy industry continues to advance, both the cyber and energy sectors are becoming more and more interconnected. The U.S. will face several geopolitical struggles in the coming years and advances in cybersecurity and the move toward energy independence will be all the more important. I have long advocated for the university to receive this designation because we already have the infrastructure in place to lead on these issues. Increasing our cybersecurity resources, training and capability at the University of Texas-San Antonio is not only a win for the institution itself, but also the entire San Antonio community.
"Our electricity and oil and natural gas partners across the energy sector provide the services that underpin the national defense, vital emergency services, critical infrastructure, economy, and way of life for the American people. This Institute will rebuild the United States' position as a global leader in clean manufacturing at a time when foreign adversaries continue to threaten the security of our country," said Alexander Gates, DOE's Senior Advisor for Cybersecurity. 
With the city and university's strong background in cybersecurity and cyber-related areas, I have been a strong advocate for UTSA to be the host institution for CyManII. Last year I penned a letter to DOE encouraging UTSA be the educational institution selected.

CyManII is funded by the Office of Energy Efficiency and Renewable Energy's Advanced Manufacturing Office (AMO) and co-managed with the Office of Cybersecurity, Energy Security, and Emergency Response (CESER). The Institute will leverage up to $70 million, over five years, in federal funding, subject to appropriations and will be matched by over $40 million in private cost-share commitments. The sixth Institute funded by AMO, CyManll will be a part of Manufacturing USA®, a network of federally funded institutes dedicated to improving U.S. manufacturing competitiveness and promoting a robust and sustainable national manufacturing R&D infrastructure.