Hurd Supports Deductions for Teacher Expenses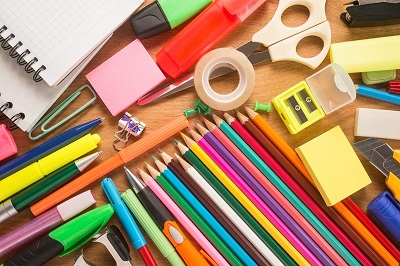 I recently showed my continued support for South and West Texas teachers by cosponsoring the bipartisan Educators Expense Deduction Modernization Act (H.R. 878), introduced by Rep. Anthony Brown (MD-04). This bill would double the amount educators are able to deduct on qualified out-of-pocket classroom expenses, including basic school supplies, books and other instructional materials. Texas teachers give everything they have to educating our children, and this bill will allow them to take a little back.
Ensuring access to educational opportunities strengthens our economy, drives innovation across all industries and bolsters our national security. None of this would be possible with our hardworking teachers. There's no good reason why our teachers should pay out of their own pockets for the resources needed to do their jobs, which is why I'm proud to cosponsor this bill.
"As a former teacher and as a current superintendent, I strongly support the notion of allowing teachers a larger deduction for qualifying classroom expenses.  While we strive to support all student needs, the classroom teacher knows best what his or her students need to be successful.  Passage of this would provide a small financial benefit to hard working and frequently underpaid teachers and also show our support as a nation of the importance of teaching as a profession," said Dr. Brian Wood, Superintendent, Northside Independent School District in San Antonio.
"The Association of Texas Professional Educators (ATPE) applauds the introduction of H.R. 878, the Educators Expense Deduction Modernization Act, and thank Congressman Hurd for signing on to co-sponsor this bill. As the largest educator association in Texas representing approximately 100,000 members, ATPE has long had a position in our member-adopted Legislative Program supporting permanent tax relief for educators who spend their own money on classroom supplies. Our members routinely report spending hundreds of dollars out of their own pockets each year to ensure that all of their students have access to the materials needed for classroom success," said Dr. Shannon Holmes, Executive Director, Association of Texas Professional Educators (ATPE).