ICYMI: Sen. Cruz Op-Ed in San Antonio Express-News: 'Protect free speech on Texas campuses'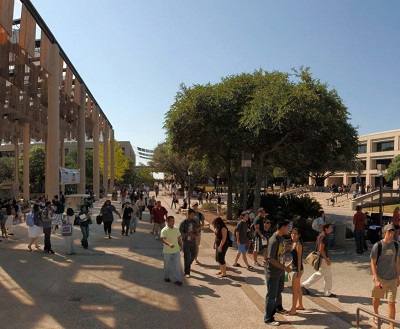 Last week, I penned the following op-ed for San Antonio Express-News, urging Texas universities to protect the First Amendment and "challenge young people to engage with concepts that they have never seen before, including those that they might passionately disagree with or even find offensive."
Read the op-ed in its entirety here and below:
Protect free speech on Texas campuses
San Antonio Express-News
By: Sen. Ted Cruz
March 28, 2018 
The headlines from colleges across America tell the story: universities disinviting lecturers, student activists shouting down speakers, and professors being harassed both inside and outside their classrooms. A loud minority targets individuals for expressing viewpoints it finds unacceptable.
As the animosity toward free speech on college campuses grows, it threatens to undermine not only the First Amendment but also the fundamental principles of higher education. We must not allow that to happen at our colleges and universities here in Texas. 
In December, San Antonio area higher education leaders and Mayor Ron Nirenberg published a letter in the Express-News titled "Hate disguised as free speech." They wrote, among other proposed diktats, that "hate speech has no place at our colleges and universities" and that "appropriate messages, such as banners and flyers that are meant to provoke, spread hate or create animosity and hostility, are not welcome or accepted."
As a policy matter, that is a sadly misguided view for any college to take. But it is even more shocking to see that the signatories included presidents from San Antonio's public colleges and universities, including the University of Texas at San Antonio and Texas A&M-San Antonio. On those public campuses, a ban on disfavored speech isn't only bad for higher education — it's unconstitutional.
The Supreme Court has consistently rejected the idea that the First Amendment protects only opinions that the government likes. Just last year, the court reaffirmed that there is no hate-speech exception in Matal vs. Tam: "Speech that demeans on the basis of race, ethnicity, gender, religion, age, disability, or any other similar ground is hateful; but the proudest boast of our free speech jurisprudence is that we protect the freedom to express 'the thought that we hate.'"
These college leaders would be wise to follow that principle. Regardless of whether some speech is offensive or obnoxious — and there is nothing uglier than racist, hateful speech — shutting down every speaker that an administrator finds potentially disagreeable violates the Constitution. In a free society, the best cure for bigoted speech is more speech, not forced silence.
Moreover, the term "hate speech" is an elastic term that gives university administrators broad discretion to censor speech they don't like. A Christian pastor preaching biblical teachings on marriage is not "hate speech," even if it offends the political sensibilities of university professors. Likewise, a Marxist professor espousing the virtues of communism — a truly hateful ideology whose proponents have murdered and tortured millions (including my own family) — shouldn't be muzzled either.
A ban on "hate speech" is just bad policy for higher education. Universities should challenge young people to engage with concepts that they have never seen before, including those that they might passionately disagree with or even find offensive. And if the goal of higher learning is to seek out the truth and to sharpen students' thinking, they should welcome having their beliefs tested in the marketplace of ideas. Diversity of opinion and heated debates benefit everyone involved, including the audiences, and help us expand our own knowledge.
Yet all too often today, thuggish activists have threatened violence or disrupted events discussing ideas they don't like. They not only want to cocoon themselves from different points of view, but they want to stop their fellow students from hearing them too. And facing ineffectual or sympathetic administrations, these speech opponents can enforce a heckler's veto over who is allowed to speak on campus.